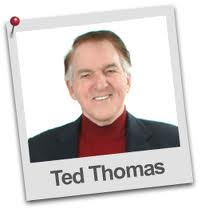 Ted Thomas is one of America's top tax certificate instructors.
Cincinnati, Ohio (PRWEB) December 03, 2012
TedThomas.com is now offering an in-depth county tax lien certificate course designed exclusively for beginners. Ted Thomas is one of America's top tax certificate instructors and is now offering his training online. Men and women searching for a way to earn guaranteed financial returns of up to 36 percent could benefit from accessing this new course available at http://www.tedthomas.com.
Most states have taxation authorities that handle the processing, assessing and violations that are part of the tax laws enacted by state legislation. A property tax lien is imposed on a homeowner that does not or cannot pay an assessed tax amount on the value of an owned property.
Ted Thomas is now teaching average men and women the strategies he uses to purchase certificates online and offline.
The pubilc records that are kept by county and state authorities can provide basic tax information to investors planning to attend a tax sale or auction. While most states and counties supply this information, the process of purchasing an actual certificate the right way is a learned skill. A step-by-step method of making purchases represents a portion of the new training offered by Ted Thomas.
"Every state and county is different," said Ted Thomas in his tax certificates course. Investors that know how and where to make a purchase could receive a return of up to 36 percent in a one-year period using strategies like what Ted Thomas is now making public.
Apart from teaching tax certificate buying at the county level, more advanced training is included to help investors own property free and clear for a reduced price. The strategy known as buying tax deeds represents advanced training offered to those that have mastered Ted's new tax certificate courses.
A tax deed offers an investor the opportunity to purchase a property deed for the amount of back taxes that are due. Homeowners that do not settle the tax debt could lose the property to an investor that knows how and when to purchase a tax deed.
The new county tax lien certificates course offered by TedThomas.com is one of several courses designed for beginners and experienced investors. The easy to follow lesson plans and helpful strategies provided could be useful to those searching for alternative investments to Certificates of Deposit or stock market investments.
A person interested in browsing the courses taught by Ted Thomas that are now available can access the courses at the following link http://www.tedthomas.com/products.
About Ted Thomas
Ted Thomas is one of the top tax lien certificate and tax deed instructors in the United States. Ted has personally taught thousands of men and women in the U.S. how to purchase tax certificates as government backed securities. Ted Thomas currently supplies one of the largest sources of tax deed and tax certificate information products in the world. With in-person seminar training and online courses, men and women interested in real estate learn personally from the success that Ted Thomas has built over his more than 20 years investing in tax lien and tax deeds in almost every state.