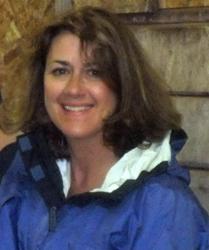 It is important to have a large base of knowledge related to couples therapy before you start practicing it
Novato, CA (Vocus/PRWEB) June 02, 2011
Mary Steinberg, a San Francisco Bay Area licensed marriage and family therapist (LMFT), is starting a new couples therapy training group to teach therapists who are new to couples therapy some of the methodologies. "The ABCs of Couples Therapy: Getting off to a Strong Start with Couples" is on July 9 from 10 am to 12 pm at Steinberg's office, located at 1025 5th Street in Novato. Steinberg hopes to turn it into a monthly event. Therapists who participate in the training group can choose to go over specific areas of the ABCs as they feel fit, or briefly touch on all of them. Participants will also receive literature and a list of recommended books for further study in the area.
The ABC topics include:
A:
Assessment of Couples
– What's important to know when starting therapy with a couple?
Attachment Theory
– How does attachment theory apply to couples?
Alliance
– How to build rapport, trust and connection with both individuals in the room.
Affairs
– How to assist couples in the repair and working through of an affair.
B:
Biology
– The basics of psychobiology – how does this apply to couples therapy?
Brain Research
– Highlights of current neuroscience and how this research relates to working with couples.
Blame
– How to manage blaming the other person during sessions.
C:
Conflict
– How to manage conflict in sessions, how to help couples build skills to manage conflict at home.
Counter Transference
– Identifying and managing the therapist's own attachment style, relationship patterns, blind spots, and self in sessions with couples.
Cycle Identification and De-Escalation
– Strategies to assist couples identify and manage typical cycles and patterns in their relationship.
This group training is open to any professional in the psychotherapy field. "It is important to have a large base of knowledge related to couples therapy before you start practicing it," said Steinberg. "Whether a therapist is brand new to couples therapy, or wants to grow their knowledge, this training can help."
For more information about Mary Steinberg's couples therapy training, or to inquire about counseling, call her at (415) 992-5741 or view her on the web at http://local.sfgate.com/159568/.
About Mary Steinberg LMFT
Mary Steinberg LMFT is a licensed marriage and family therapist in Novato who specializes in couples counseling, child therapy, and attachment-based trauma recovery. Steinberg has served the San Francisco Bay Area community for almost twenty years.
###