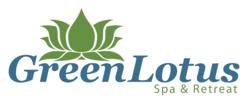 Dallas, TX (PRWEB) April 24, 2013
As Dallas' first completely eco-friendly spa, Green Lotus has extra special reasons to celebrate Earth Day. Green Lotus' one-year anniversary of its opening is April 22, which happens to be Earth Day as well.
In celebration of Earth Day and its first birthday, Green Lotus will offer 20-percent off treatments for anyone who mentions Earth Day.
In its first year of service, Green Lotus has planted over 1,500 trees (for every service performed, they plant a tree) in conjunction with http://www.plantabillion.org, which plants trees in the Atlantic Forest for $1 and supports The Nature Conservancy.
Green Lotus is committed to remaining environment-friendly. They still remain paperless and their business cards are plantable and can grow wild flowers. Green Lotus also has a Blink EV Charging Station available to anyone with an electric vehicle. Green Lotus has charged over 89 hours of electric vehicle power with the Charging Station.
Since Green Lotus' opening, five other eco-friendly and green businesses have opened within a two-block radius, creating an amazing "Green Pocket" of Dallas. Green Lotus is proud to have led the green movement.
As Dallas' first eco-friendly spa, Green Lotus is committed to remaining the top-rated and most eco-conscious day spa in Dallas. They are truly bringing Dallas to the next level of green.
About the company:
Green Lotus Spa & Retreat is dedicated to bringing their customers treatments from around the world with an eco-conscious state of mind. Holistic Wellness is at the forefront of their practice. Every service performed has a specific purpose, and their practitioners will work to ensure that each service is tailored to fit their customers' needs. They use crystals for chakra balancing and practice Ayurvedic techniques. As one of the best spas in Dallas, Green Lotus offers body waxing, couples massage, deep tissue massage and lymphatic drainage. For more information, visit their website at http://www.thegreenlotusspa.com/.