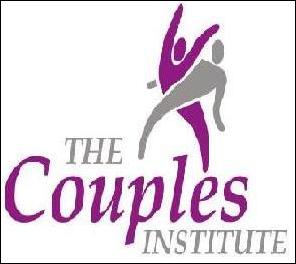 The real reason why countless efforts to fix the kinks in a relationship seem to be useless, is due to the fact that couples can't identify where their tension comes from
Menlo Park, CA (PRWEB) August 23, 2006
As couples or partners find themselves bickering, sulking, fighting, and irritable, they may feel like a communication breakdown is to blame. As this happens, one partner may even feel like there are changes and growing distance between the two in the relationship, but doesn't know how to mend the problems that arise. According to Dr. Peter Pearson, a relationship expert and Psychologist, "the most common presenting problem for any couple seems to start with communication." However, it is not the real problem for most couples, despite the fact that they say that they cannot talk, negotiate or create win-win decisions. The culprit lies elsewhere. Dr. Peter Pearson will reveal his revolutionary finding on what derails even the most loving of relationships on a free audio download found at http://thecouplesinstitute.com.
"The real reason why countless efforts to fix the kinks in a relationship seem to be useless, is due to the fact that couples can't identify where their tension comes from," states Dr. Pearson. "It's great that a couple can hash these issues out with such intensity, but it's no good if their efforts are misdirected."
By listening to Dr. Pearson's free audio, couples will learn how normal survival strategies often lead to the deterioration of relationships. They will be able to identify where the struggles and tension come from, and begin to combat the true force behind their lack of communication. Partners will also learn how one part of their brain plays an especially strong role in relationship mishaps. To find out more about how to stop those highly emotional, fiery feuds, before they start or cease them altogether, go to http://thecouplesinstitute.com or call 650-327-5915.
About Dr. Peter Pearson. Dr. Peter Pearson and his wife Dr. Ellyn Bader are founders and directors of The Couples Institute in Menlo Park, California. Dr. Bader and Dr. Pearson are a married couple, who have trained marital therapists throughout the United States as well as Europe, Asia, South America, and Australia. They co-founded The Couples Institute, an organization of professionals committed to the creation of satisfying relationships. As psychologists, workshop leaders, authors, and speakers, they are dedicated to helping couples fulfill the promise of why they got together. They have developed their relationship by practicing what they preach, being married to each other for 24 years and working together for 22 years. Their presentations educate, enlighten and entertain while presenting innovative, practical ways to improve relationships.
Dr. Bader and Dr. Pearson have been featured on over 50 radio and television programs including "The Today Show" and "CBS Early Morning Show." Their first book, "In Quest of the Mythical Mate" was honored with an award by the California Association of Marriage and Family therapists and is now in its 15th printing. Their most recent book "Tell Me No Lies: How to face the truth and build a loving marriage" is a popular choice for couples trying to improve their relationship. Dr. Pearson's popular couples' workshop, "Coming from Your Heart," offers a money-back guarantee that attracts couples from across the country. The Couples Institute is located at 445 Burgess Dr. #150, Menlo Park, CA 94025. Visit their website at http://www.thecouplesinstitute.com.
# # #