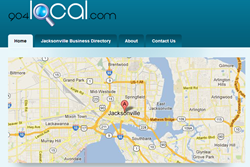 The coupon redemption rates for this strategy were found to be higher in test market studies before the initial launch of this service.
Jacksonville, Florida (PRWEB) February 05, 2013
Advertising can be the single most expensive part of operating a new or existing business. One Florida company is now helping to provide lower cost advertising packages for local companies. The http://904local.com company has added coupon advertising in Jacksonville, Florida to its expanded services. These expert marketing campaigns are offered to help local companies promote products or services to the nearly one million Jacksonville residents.
According to the Poynter Institute, digital advertising revenues continue to fall for publishers and business owners. The digital delivery of advertisements has not replaced print ads that are used in multiple forms offline.
The decades of marketing success with traditional printed advertisements remains strong according the Poynter studies. The new services provided at the 904 Local company are designed to help local businesses capitalize on the expanding North Florida market.
Targeted advertising to key demographics is the goal of any marketing campaign. Companies with a strong grasp on the local economy and consumer activity can often report success with marketing campaigns. One of the ways that the 904local.com company is providing an alternative to standard marketing companies is by the research and development of the local area. Since this company is based in Jacksonville, tailored business strategies that are unique to Florida companies are provided in comparison to out of state agencies.
The new coupon advertising services now offer the targeted explore companies search for offline. By creating more focused mailings, the ad space that is provided to businesses is appropriate for the market reach that is expected. This is providing a way for all companies to be exposed to the right demographic in the local area. The coupon redemption rates for this strategy were found to be higher in test market studies before the initial launch of this service.
These direct response marketing services are designed to provide affordable advertisements for entrepreneurs and established companies that would like to achieve a higher return on investment for services rendered. Interested companies can learn more about these new services at http://904local.com/about.
About 904 Local
The 904 Local company is a combined effort between expert marketers Vel Thomas and Shon Strickland. These individuals each own multiple businesses in North Florida and know the local market and how to achieve expected results. The company services that are offered provide the resources that many local companies try to find through ad agencies or marketing firms. The affordable services from the 904 Local company offer the price point that new or existing businesses can use to lower marketing costs and maximize returns. By working one-on-one with companies in Jacksonville, the 904 Local company ensures that each campaign created achieves the maximum rate of return possible.