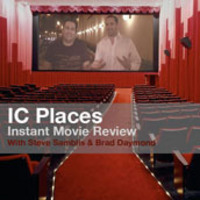 This creates a win for IC Places
Winter Park, FL (PRWEB) September 9, 2009
IC Places, Inc. (OTCBB: ICPA) is pleased to announce that it has signed Marketing Campaign agreements with Godaddy.com, Eastbay.com, Brookstone.com, Petco.com and FootLocker.com . Under the agreements IC Places runs commercials and site wide banners offering Coupon Codes for each company. IC Places show host also do in-show shout-outs talking about each discount coupon code. In each instance, IC Places receives a commission on purchased made whenever the coupon codes are used.
Coupon Codes have quickly become the fastest way for websites with strong visitor loyalty to generate above average revenues. Each year, coupons generate nearly 3 billion dollars in transactions within the U.S. alone. Hundreds of well-known online stores have a place within their shopping cart for a "Coupon Code" that gives discounts at checkout. Coupon Codes are taking over the old pay-per-click system in Advertiser's hearts. The reason is simple, with Coupon Codes the Advertisers only pay when the lead generates revenue. "This creates a win for IC Places" said Steven Samblis President of the comapny, he went on to say... "Our sites offer highly watched Video Programs. According to Alexa, our average visitor spends over 10 minutes on our sites, this gives us time to forge a bond. This means a higher number of our viewers tend to respond to the various coupon codes we offer."
Current IC Places Coupon Codes:
Godaddy Coupon: 10% off any order* Code - IC5
$5 off $30 or more* Code - IC6
$7.49 .com domains Code - IC7
20% off hosting packages Code - IC20H
East Bay Coupon: 15% off at Eastbay.com Code- AFMOV15
20% off any order of $75 or more Code- AFMOV20
Brookstone Coupon: 10% off at Brookstone.com* Code- ShowMov
PetCO Coupon: 10% off & free shipping $65+ Code- Movie
10% off any order* Code - Movie10
Foot Locker Coupon: 15% off at Footlocker.com Code- ACMOVFL
These agreements extend IC Places revenue reach outside of its conventional websites. Commercials for the Coupon Codes run at the end of each show, including the "IC Places Instant Movie Review", "1st Look", "Instant DVD Review", "Cooking for Bachelors" and "icTrailers". These shows can be seen not only on IC Places city websites but also on Mevio.com, Webcastr.com and 640 Cable TV station in the U.S. extending viewerships by 4 fold.
About IC Places Symbol: ICPA
IC Places is a network of city based websites connecting businesses with their patrons by providing up to the minute information, delivered through an emotionally rich media experience.
IC Places is different from other social networking and reference sites because each of our city sites is a virtual portal to the entire community. Every unique aspect of the individual city's social, business, and cultural life is available right at the city's homepage. IC Places provides the entire community with a place to talk, do business and get connected. Businesses are given amazing tools to tell their story in the best way possible and browsers get unfettered access to people and businesses in each city.
IC Places provides each and every diverse aspect of a city right on the city's homepage. Part of what makes city life interesting is experiencing the diverse cultures that they are comprised of. Most social networking sites are built for one demographic, i.e. college kids, retirees, or perhaps business owners. With IC Places, people that live in a city have a place to go to be amongst their peers and explore the rest of the city at the same time just like in real life. IC Places provides users with the ability to conduct business with a local company and plan their weekend social activities all at the same time with the help of an easy to use, user-friendly interface.
http://www.icPlaces.com/Orlando is the perfect example of how IC Places can revolutionize working and playing in a city. Each Section really has its own demographic. Everyone from music lovers to sports fans and academics have all the information they need to go about their lives in Orlando. It is a virtual example of our real world and as people grow they will find other sections in their city to grow into. As people grow and change they can still use their IC Places city site but will find other sections that may interest them more. Many people in the real world happily live their entire life in a single city. They create roots. With most social network sites there becomes a point where you will feel out of place. With IC Places sites people can create their roots and feel an immediate and unique connection that is individually suited to the personal tastes and business needs all within their city.
To build on the sense of community, each section of each city site has its own online TV Channel that encourages the locals to become Citizen Journalists. As an example the "Orlando Night Life TV Channel" is just for nightlife in that city. The worldwide army of Citizen Journalist is estimated to be at 136.5 million according to a 2007 article by eMarketer, and is expected to grow to 237.7 million by 2011. Each channel allows visitors to upload their own videos from a Cell phone or online. These video connections from Citizen Journalists create a "community" atmosphere that ensures an ever increasing supply of cutting edge, city-specific content. All videos are approved by editors before they are aired.
Thriving Market Potential
Two of the main sources of IC Places revenue come from Local Online Advertising Sales and Online Travel Services. These are two of the Internet's fastest growing sectors.
The estimated revenues of our top 16 competitors are $68,554,473,380 (68 Trillion Dollars) (based on March 2007 Reuters Estimates). Their combined revenues are 85,000 times greater then what IC Places, Inc. needs to break even. To state this in another way, IC Places, Inc. would have to produce 0.001167% of their revenues to break even.
Video Classified Advertising an Entirely New Sector
Though no other group of local city based websites offers Video Classified Advertising. Plain Online Classified Advertising is booming. Online classified ads and Internet Yellow pages are projected to double to $31.1 billion worldwide in 2010 from $15.7 billion in 2005, according to the research firm Kelsey Group.
Today's Internet has become a very powerful tool for advertisers seeking to reach their most desirable audiences with compelling and effective, rich media ad campaigns. Broadband penetration now exceeds 79% percent of homes in the USA according to the latest figures from Forester Research - making the Internet more accessible to consumers and advertisers alike.
U.S. online advertising revenue grew 26 percent year on year to a record $4.9 billion in the first quarter of 2007, according to the Interactive Advertising Bureau (IAB) and PricewaterhouseCoopers (PwC). The online advertising sector has seen strong growth in recent years as marketers commit more resources to online, moving away from traditional areas such as newspapers and television. The continued growth of online ad revenues clearly illustrates marketer's increased comfort with the extraordinary vitality and accountability of this medium.
Now there are a vast range of methods to deliver branding and messaging experiences that reach a wider audience than ever before. Major advertisers are now spending a much greater percentage of their advertising budgets online, capitalizing on the enormous power of the internet. Maximizing the return on online ad spending is critical. Due to the innovative techniques of icplaces.com, it is no longer necessary to utilize video and media ads to influence potential customers. Icplaces.com provides a quantifiable and significant return on their ad spends by providing an outlet for unique performance by media providers. Accordingly, they are also increasing the necessary competition in the industry of media providers.
The sector has been bolstered in recent months by merger and acquisition activity involving some of online advertising's biggest names. Microsoft Corporation (in May 2007) agreed to buy aQuantive Inc,, an online advertising business for $6 billion, while advertising group WPP Group Plc. said it would pay $649 million for 24/7 Real Media Inc. In April, Google Inc., said it would pay $3.1 billion for Doubleclick Inc., which offers a digital marketplace that connects ad agencies, marketers and Web site publishers.
Getting the Most out of Online Ad Spending with IC Places
Rich Media and Video campaigns over IC Places websites perform exceptionally due to the multi-sensory experience providing information necessary to fulfill business needs. What is behind the increased brand lift and campaign effectiveness that leads to higher ROI on clients' online ad spends?
IC Place's offers tools and expertise to advertisers that combine the quality and power of Flash video, interactive features, the ability to update their information and add special events immediately and as frequently as desired. The IC Places websites also incorporate the most comprehensive online tracking and reporting capabilities. This dramatically enhances the impact and effectiveness of any ad campaign. Any business advertising with IC Places will continually experience a memorable advertising campaign exhibiting efficiency.
IC Places supports individual campaign objectives with an arsenal of online tools designed to fulfill specific creative goals for each of the four primary campaign objectives:

Brand Impact & Awareness
Brand Endorsement
Brand Interaction, Education, & Favorability
Direct Response & Acquisition
IC Places is the only website platform for delivering bottom-line results for today's online ad campaigns. To maximize brand lift, campaign effectiveness, and Return on Investment (ROI) for online advertising dollars, it is important to select the website platform that offers its advertisers, agencies, and publishers the most comprehensive capabilities.
Experience IC Places
IC Places has maintained a consistent, yet constantly increasing number of visitors to its sites seeking to learn, explore and be entertained, not just to purchase products or services. Most travel websites simply offer commerce. IC Places earns the right to offer attractive travel deals by providing the visitor insightful travel and local features for free, while offering the means for visitors to get an insider's feel of the city through free travel guides and video. Repeat visits and multi-page views are earned with each inquiry.
A 2006 comScore Media Metrix report stated that Consumers conducting travel-related searches are 127% more likely than average to visit non traditional websites before booking travel online. Non-travel sites included About, DoItYourself.com, CitySearch.com, MSN, Epinions.com, heKnot.com, and About Food. IC Places offers the informational features of sites like these combined with the shopping capabilities to book travel online.
IcOrlando.com is ranked number 1 out of 29,000,000 results on Google for the key words: city based travel & entertainment; and as of June 13th 2007 icPlaces.com has 11,083 pages registered with Google's search spiders.
The Human Touch
With more online travel companies trying to be everything to everybody and using call centers staffed by people on the other side of the world ... IC Places is stepping up to change the game. Each IC Places website focuses on the local aspects of a city. This means that if a visitor wants to travel to Walt Disney World in Orlando, Florida, they will visit icPlaces.com/Orlando -- a singular site dedicated to the Orlando/ Disney destination supported by staff that resides in the area.
IC Places has a VOIP based phone system that can handle 50,000 extensions around the world. Using this system, the company will build a group of Independent Travel Consultants (ITCs) in cities throughout the world. Upon launch of the ITC program, visitors will be able to phone IC Places and speak to an ITC in the city they wish to visit. These ITC's are real people who live in and experience the cities they are marketing. The most unique characteristic of these Independent Travel Consultants is that they obtain their enthusiasm for the city's vitality by living and working locally. This allows the representatives to articulate their city's virtues while providing a current, authentic depiction of the local scene.
Mission Statement
To be the leading network of city based websites connecting businesses with their patrons by providing up to the minute information, delivered through an emotionally rich media experience.
Safe Harbor Statement
Note: Except for the historical information contained herein, this news release contains forward-looking statements that involve substantial risks and uncertainties. Among the factors that could cause actual results or timelines to differ materially are risks associated with research and clinical development, regulatory approvals, supply capabilities and reliance on third-party manufacturers, product commercialization, competition, litigation, and the other risk factors listed from time to time in reports filed by IC Places, Inc. with the Securities and Exchange Commission, including but not limited to risks described under the caption "Important Factors That May Affect Our Business, Our Results of Operation and Our Stock Price." The forward-looking statements contained in this news release represent judgments of the management of IC Places, Inc as of the date of this release. IC Places, Inc. and its managers and agents undertake no obligation to publicly update any forward-looking statements.