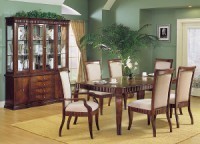 Our competitors do not offer coupons on all items in their stores. They offer them after a certain amount is spent as a volume discount. Lower prices help to increase our sales
New York City, NY (PRWEB) October 16, 2007
Quality Media Storage, an online furniture outlet, is proud to announce its new product line and year-round savings initiative in which customers receive instant coupons upon their request via email.
This year, Quality Media Storage added three new manufacturers to its line of products -- Home Elegance Furniture, Furnitech, and Silver Rest. Additionally, Quality Media Storage developed an extensive list of coupon codes for every item in their product line. The instant savings offered on each item in the store sets this company apart from its competitors.
"Our competitors do not offer coupons on all items in their stores. They offer them after a certain amount is spent as a volume discount. Lower prices help to increase our sales," says sales manager, Stephanie Wade.
As an authorized representative for Quality Media Storage, Stephanie Wade wants their customers' experience to be hassle free. As such, the company provides a user-friendly method for consumers to redeem their coupons. Wade says, "They are instant coupons. Once the customer enters their email address they are sent the coupon codes via email immediately and can use them any day of the year and on whatever product they need at the time."
Employed by S&S Images since 2002, Wade recognizes that there is still a reasonable portion of the population that isn't comfortable with putting their personal information online. "For consumers that would rather order by phone, we have live operators standing by to take orders 24/7," says Wade.
This company strives to ensure customer security and is a member of the Better Business Bureau. For customer protection, Quality Media Storage does not share customers' email addresses or any other personal information with a third party.
It's no coincidence that "Quality" is this company's first name. Partnered with high-end furniture manufacturers, Quality Media Storage delivers superior merchandise at low prices. Quality Media Storage has future plans to launch more products. "Our goal is to offer lower prices, increase sales, and expand the products that we offer," says Wade.
For a complete list of the products offered at Quality Media Storage, to subscribe to the bi-weekly newsletter, or to see what's new, visit http://www.prepacmediaspinners.com for more information.
About Quality Media Storage:
Located in New York City, William Hamilton founded Quality Media Storage.com a division of S&S Images in 2002 and launched an online store in 2003. The company offers an innovative web design that allows customers to make the most of their shopping experience. The top sellers for Quality Media Storage are complete bedroom sets, plasma TV stands, home accent furniture, Silver Rest memory foam mattresses, and kids furniture.
###