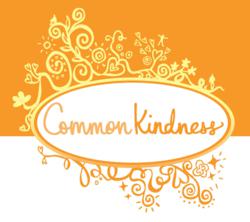 Our ultimate coupon security measures meet all of the recently released Association of Coupon Professionals' recommendations for designing Internet print-controlled coupons—and more.
San Francisco, CA (PRWEB) February 01, 2013
Brands use online coupons as a direct-to-consumer marketing method to attract shopper attention, entice new customers, reward loyal customers, and ultimately increase sales of their products. Printable grocery coupon website CommonKindness.com today announced innovative, cutting-edge coupon security measures to protect coupon sponsors, stores, and consumers.
"Companies realize great returns for their marketing dollar using online coupon marketing," said Sarah Schloemer, president of CommonKindness.com, the online coupon website that only charges brands per redemption and gives 20% of its coupon distribution revenues to the coupon redeemer's favorite nonprofit organizations.
"Our ultimate coupon security measures meet all of the recently released Association of Coupon Professionals' recommendations for designing Internet print-controlled coupons—and more. Our goal is to ensure that the coupons brands place on our site are fairly distributed and target a large number of consumers in the desired demographic."
Coupon Security Features
Schloemer says CommonKindness.com now features the very best anti-fraud features, making it extremely difficult to alter, reuse, or photocopy coupons. These security features include a watermark background image of the product behind the offer text, a pattern behind the expiration date, and the use of nonstandard fonts.
Additional security features include an encrypted bar code that contains the IP address of the device used to print the coupon, and the name of the coupon user, printed on the face of the coupon. CommonKindness.com coupons are also made secure with a direct-to-printer Java applet and dynamic online tools that enable brand managers to adjust their print limits in real-time.
Encrypted Device IP Address
CommonKindness captures the IP address of the device used to print each coupon, along with the coupon user's name, and encrypts both in a bar code, which is printed on the face of each coupon. Brand managers can adjust the number of prints per user at any time (24 x 7 x 365) using the dashboard on their own CommonKindness online portal.
Coupon User's Name Printed on Face of Coupon
The registered name of the coupon user and the charitable organization they have chosen are clearly printed on the face of each coupon. This feature not only discourages counterfeiters and photocopiers, but also thanks the consumer, creating a halo effect for the brand.
Example: Thank you Jane Doe for Supporting the Loveland Library Foundation.
Time Saver Direct-to-Printer Java-based Applet
The CommonKindness Time Saver print feature is a Java-based browser printer applet that sends clipped coupons directly to the coupon clipper's printer, making print-at-home coupon clipping faster and simpler than in the past.
Time Saver is not like the invasive software other coupon sites use, that shoppers are forced to install before they can download coupons. The app contains no adware, spyware, or tracking capabilities—it just sends coupon print jobs directly and securely to the user's default printer. Most computers already have Java installedbut if not, shoppers will be prompted to install or update their version of Java.
CommonKindness coupons can also be printed in black and white to save on color ink.
Campaign Print Limits
In addition to industry-leading fraud protection and prevention measures, CommonKindness helps advertisers reach more consumers by enforcing per-user print limits and print frequencies for the duration of the coupon marketing campaign. CommonKindness offers a real-time control and management system so each advertiser can set limits at the start of the campaign, and change them instantly at any point thereafter.
What is Coupon Fraud?
According to the Coupon Information Center (CIC), coupon fraud occurs:

Whenever someone intentionally uses a coupon for a product that he/she has not purchased or otherwise fails to satisfy the terms and conditions for redemption
When a retailer submits coupons for products they have not sold or that were not properly redeemed by a consumer in connection with a retail purchase
When coupons are altered/counterfeited.
"We take coupon security as seriously as the brands and the stores do, and with our additional unique features, you know you're getting the ultimate fraud prevention and security," said Schloemer. "Our goal is to create and support a fun and exciting online coupon experience that benefits brands, consumers, and America's hard-working and noble nonprofit organizations."
How Shoppers Use CommonKindness Coupons
To discover and print grocery coupons from CommonKindness, shoppers simply go to http://www.CommonKindness.com, select the coupons for the items they want, print them out, and head to the store. Twenty percent of the coupon distribution fee will be donated to a nonprofit group of the shopper's choice for each CommonKindness coupon redeemed at the cash register.
About CommonKindness.com
CommonKindness.com is the new free coupon website that operates on the principle of kindness, and aims to benefit consumers, nonprofit organizations, and brands. CommonKindness is revolutionizing the online coupon industry by eliminating coupon loading and change costs, charging brands only for coupons redeemed, and donating 20 percent of revenues to nonprofit organizations of each shopper's choice.
To learn more, go to CommonKindness.com or call (415) 729-9658.