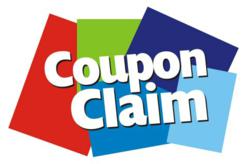 We used coupons not because we wanted to, but because we had to in order to survive
Atlanta, GA (PRWEB) April 17, 2012
More than one hundred new store listings have been released on one of the Internet's earliest coupon sites, Coupon Claim (http://www.couponclaim.com/). The new stores include 25 new clothing stores, 8 automotive retailers, 10 new department stores and a plethora of arts and crafts retailers, specialty gift purveyors, sporting goods and other consumer favorites. These stores along with the many other leading retail brands featured on Coupon Claim will give frugal online shoppers even more money saving opportunities.
Coupon Claim is all about saving money for both business and personal endeavors. The new store listings will complement the coupon codes, discount deals and free shipping offers for novelties such as monogrammed items or flowers as well as promotional codes for clothing, automotive needs, travel and business supplies. With the addition of the new store categories, Coupon Claim fans will be able to build on their existing savings. With no end in sight to today's economic struggles, consumers continue to seek ways to stretch the budget as far as possible. Now CouponClaim.com visitors can have access to coupons for nearly every aspect of life.
Of special notice on Coupon Claim is the abundance of web hosting coupon codes. For business owners looking to build their online presence or individuals interested in starting a new blog, the coupon site features web hosting providers that offer special saving codes, some of which are only available on Coupon Claim. These exclusive web hosting coupons include offers from Atlanta based ClickHOST and other popular shared global web hosts.
Powered by the desire to communicate their savings, Mo and Z, creators of Coupon Claim have been helping online shoppers save money for nearly a decade. Their distinct perspective on coupons began to take shape during a time of financial crisis the couple experienced soon after getting married. "We used coupons not because we wanted to, but because we had to in order to survive," the couple insists. Their hope is to continue sharing their adventure in savings for many years to come through the site's coupon blog, monthly newsletters featuring recipes, "Shallow Pocket Tips" and coupon codes from around the Web, and fun freebies. For more information about Coupon Claim or getting your store listed, contact Mo and Z via the site at http://www.couponclaim.com/. Comments may also be directed to J. Slagell of Write Away Copywriting (http://www.writeawaycopywriting.com/), Content Editor of Coupon Claim.