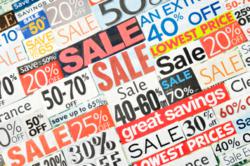 Search, Click, Buy & Save - Only at CouponsCave!
Cambridge, MA (PRWEB) August 02, 2012
CouponsCave is proud to announce their unique selection of discount coupons that will allow consumers all over the world to truly enjoy their online shopping experience. With so many options to choose from, customers can select from a variety of categories and benefit from the discounted prices offered on leading products and brands.
Couponscave has partnered with some of the most well-known names in the industry to offer them significant discounts on popular products. These discounts are available for consumers all over the world and they can be found on their website. Consumers can easily search for new product offers, browse through existing ones, or simply view the respective brands and the offers they have. These coupons are ideal for consumers looking to buy a gift for a loved one, a friend or a colleague; you will have access to a huge variety of discount deals that are available at your fingertips.
With a solid customer feedback history and years of industry experience, Couponscave offers only the best and most viable options to online shoppers; assisting them in finding the best discounts and deals on their favorite brands and products. All their brands are hand-picked to ensure affordability and quality; adding value to consumers' shopping experiences all over the world.
Popular brands that can be found at Couponscave include Symantec Norton, a leader in computer security and anti-virus software, as well as Garmin, a well-known GPS navigation systems company. Other reputable brands include Bloomberg, Buy.com, Club Med, Mozy, ShoeMall, World of Watches and Yola. Consumers can browse through these and other popular brands to find suitable offers and instantly claim their discount. Each brand will offer multiple discounts and this allows consumers to have variety and choice on their side. These offers are also updated on a regular basis to ensure fresh new offers for consumers to enjoy.
Couponscave also regularly updates their list of offers and consumers are encouraged to check back regularly to make use of new offers and special discounts. Their coupons are always valid, updated and valuable; consumers can benefit from huge savings by simply visiting the Couponscave website and browsing through all their latest offers. They offer a comprehensive brand listing on their stores page and this allows consumers to browse through all the brands, sorted alphabetically according to their name. Whether consumers are looking for 1-800-Flowers, 48HourPrint or CafePress.com – all these leading consumer brands and their wonderful deals are just a simple click away.
In addition to offering amazing coupon deals to consumers, Couponscave also offers various free online shipping deals from leading brands. With free shipping, consumers can save even more and they can have their orders delivered to their door, free of charge. Free shipping is always a huge benefit; regardless of where the consumer is based. It will help to reduce the total order amount and convince the consumer to purchase the product in order to benefit from free shipping.
Couponscave has a very convenient search facility on their website that allows consumers to search for their favorite deals, including special offers and free shipping. They also feature the ability for consumers to sign up to their VIP newsletter and receive the latest coupons and offers via email. This is a great functionality to make use of, since new offers are added regularly and consumers do not always have the time to visit their website and browse for new deals. By staying updated via email, consumers can simply click through to the specific coupon via the links provided and make use of the discount in an instant. This is a great way to stay updated and benefit from new deals as they become available.
Consumers can also forward new deals and free online coupon codes to their friends, family members and co-workers as they receive them via email; making it easy to spread the word and help others to benefit from discount coupon offers. You can also share coupons via social media networks; this can be done from any specific Couponscave page you are viewing. Simply share the free coupon deal via Facebook, Tweet it via Twitter, or add it to Google+. Sharing has never been easier than with Couponscave and you can share the news with anyone in an instant.
Couponscave makes it very easy for consumers worldwide to view, select and benefit from amazing deals from their favorite leading suppliers. With content being updated regularly and new brands added to the list, Couponscave is a leader when it comes to free online coupon codes. Whether you are looking for a gift for a family member or friend, or just simply looking to treat yourself with a product you have always wanted, Couponscave is your one-stop shop for the best deals on the web.
To add to the value Couponscave is already providing to consumers, they also have a blog that is updated with new and exciting content on a regular basis. You will find information on different free online coupons, as well as details on specific brands and what they offer to consumers. This is a great way to stay updated with the latest information and read all about your favorite brands and their products. You may also share any blog posts with friends via your favorite social media network.