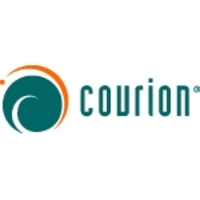 Impact of HIPAA on Identity and Access Assurance
Framingham, MA (Vocus) June 10, 2009
- Courion® Corporation, leaders in access governance, provisioning and compliance, today announced that Kurt Johnson, vice president of corporate development, will lead a Web seminar aimed at helping healthcare IT organizations meet evolving Health Insurance Portability and Accountability Act (HIPAA) compliance requirements through effective access assurance strategies.
Stronger enforcement of HIPAA and harsher monetary penalties for patient privacy and security violations, among other new regulatory requirements, are making it even more critical for healthcare organizations to ensure that only the right people have the right access to the right information and are doing the right things with it. Johnson will discuss how automated access governance, provisioning and compliance solutions can help protect organizations from HIPAA violations while improving efficiency, reducing cost and delivering higher quality patient care.
Who: Kurt Johnson, vice president of corporate development, Courion
What: Courion will provide a free webinar titled, "Impact of HIPAA on Identity and Access Assurance"
When: The Courion presentation will take place on Wednesday, June 17 at
2 p.m. EDT
Where: Register through the Courion website at: http://info.courion.com/WebinarRegistrationImpactofHIPAAonforIAMJune09.html
About Courion
Courion's award-winning Access Assurance solutions are used by more than four hundred organizations and over 7.5 million users worldwide to quickly and easily solve their most complex identity and access management (password management, provisioning, and role management), risk and compliance challenges. Courion's business-driven approach results in unparalleled customer success by ensuring users' access rights and activities are compliant with policy while supporting both security and business objectives. For more information, please visit our website at courion.com, our blog at blog.courion.com/, or on Twitter at twitter.com/Courion.
To view this release online, go to: http://www.courion.com/company/press_release.html?id=391
Courion is a registered trademark. All other company and product names may be trademarks of their respective owners
Contacts:
Rachel Weeks
Courion Corporation
508-661-0467
Mariah Torpey
Davies Murphy Group
781-418-2404
###