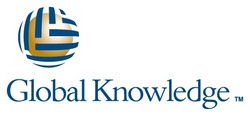 CARY, N.C. (PRWEB) September 9, 2008
Using official CTP courseware, CTP-certified instructors will help students learn the vendor-independent networking skills and concepts necessary for entry-level IT and telecommunications professionals. To ensure students are exam-ready, the CTP training course includes:

Official CTP certification study guide
Official CTP online assessments
Voucher for the CTP exam
The CTP certification prep course is designed for individuals interested in pursuing or advancing a data or convergence technologies career, including voice and telephony technicians, networking administrators, systems engineers, and data communications technicians. Incoming students should have 18 to 24 months of experience in data networking, telephony networking, and convergence.
Students will learn about:
Networking models, topologies, and protocols LANs and WANs TCP/IP troubleshooting Common telephony standards Analog and digital signaling Gatekeepers and gateways QoS technologies used in converged networks CTP certification is the largest vendor-neutral convergence certification program. It is recognized as the official convergence program of the Telecommunications Industry Association (TIA) and approved by top communications technology manufacturers, including Cisco, Avaya, Nortel, Toshiba, and Mitel. This CTP training course is available in our classrooms, in a virtual format, or as a private, on-site course that can be tailored to the needs of your organization. Learn more about our CTP Prep Course and access white papers, web seminars, and podcasts at http://www.globalknowledge.com.
About Global Knowledge
Global Knowledge is the worldwide leader in IT and business training. We deliver via training centers, private facilities, and the Internet, enabling our customers to choose when, where, and how they want to receive training programs and learning services. Our more than 700 courses span foundational and specialized training and certifications. Founded in 1995, Global Knowledge employs more than 1,500 people worldwide and is headquartered in Cary, N.C. The company is owned by New York-based investment firm Welsh, Carson, Anderson, and Stowe.