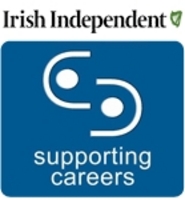 Dublin, Ireland (PRWEB) July 31, 2009
The New Website supportingcareers.ie provides a searchable database of courses as well as up-to-the-minute information on Ireland's changing job market, focusing on future growth areas and emerging industries. So whether users want to raise their skills to new levels, find out which third-level courses have the best job prospects or retrain in an entirely new area, Supporting Careers is the website to visit.
Supporting Careers aims to provide direction to Ireland's graduate/skilled workforce and help them re-evaluate all aspects of their professional lives in response to the changing job market. With quality content from the Irish Independent/Loadzajobs editorial team, providing the most up-to-the-minute insights into career options, course advice, professional training along with the most comprehensive information on further and higher education and training courses provided by Qualifax.
Benefits to Colleges
Showcase up to 5 of your chosen courses
Showcase your college through rich media content including videos and audios
Have the facility to Chat Live with potential candidates
Reach a captive audience of over 350,000 visitors
Benefits to Students
Learn how to up-skill for the future or retrain in an entirely new area
Make yourself more employable with information on Conversion courses, Post-graduate courses and Third level courses with the best job prospects
Find out about emerging industries in Ireland and how to embark on a career in one of them
The Supporting Careers Expo 2009 is Ireland's largest online showcase of further education and training solutions for adults at all stages of their career.
Supporting Careers is a unique online event for exhibitors as they can showcase top courses, and provide rich media content including videos and audios about their company/college. The biggest advantage and real life element to this event is that exhibitors will have the ability to chat live with potential students.
The Supporting Careers Expo is a FREE online event and is accessible to anyone, anywhere, anytime.
###