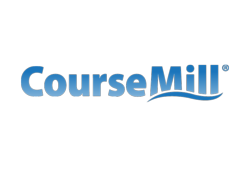 The enhanced interface coupled with the many new features and updates makes this release the biggest and most exciting update for CourseMill yet
CINCINNATI (PRWEB) April 18, 2012
CourseMill® LMS announces more than a dozen new features for its learning management system including a brand new interface in its latest release, Version 6.7. These new features and updates make the delivery and management of e-Learning content much easier for learners, administrators and instructors to meet their goals for online training through their LMS.
"CourseMill users will experience a much more intuitive, user-friendly and eye-appealing interface in Version 6.7," said Peter Bray, Chief Marketing Officer at Trivantis Corporation. "These new features make online course delivery and management much faster, easier and altogether more simple for our users. The enhanced interface coupled with the many new features and updates makes this release the biggest and most exciting update for CourseMill yet."
CourseMill includes the following new features and updates in Version 6.7:

Enhanced User Interface – CourseMill 6.7 includes a more visually appealing, easy-to-use interface.
Report Graphs – Generate graphs for reports for a colorful and attractive way to display information.
New Reports – Access dozens of new administrative, course, curriculum, eCommerce and user reports.
Customized News Updates – Keep learners up-to-date with a unique News URL for organizations.
System Properties Categorization – Easily and quickly find properties by filtering property lists. Added system properties provide even further customization capabilities to tailor CourseMill to an organization's needs and requirements.
Notifications – Enhanced notifications make it easy to send reminders, updates and important course information.
Enrollment & Registration – New updates for enrollment and registration make the course registration and selection process much more simple for instructors and learners.
Course Section Enhancements – Instructors can more quickly create and update learning content with new features for courses.
Bulk Import Capabilities – Administrators and instructors can save time by performing tasks "in bulk," or with large chunks of information at a time.
…and many more features for new CourseMill 6.7.
CourseMill LMS makes it easy to deliver, manage and track online training with its powerful, flexible and affordable learning management system. Users can choose from CourseMill Enterprise or CourseMill Hosted to find the best solution for their organization. CourseMill Enterprise allows organizations maximum control over their training with full customization capabilities. CourseMill Hosted provides a hassle-free solution for the delivery of online training with no maintenance required.
For more information about CourseMill 6.7 LMS and to learn more about CourseMill Hosted and CourseMill Enterprise, please visit: CourseMill LMS.
About CourseMill and Trivantis Corporation
Trivantis Corporation produces CourseMill learning management system (LMS), which offers both CourseMill Hosted and CourseMill Enterprise. Trivantis also develops Lectora, the world's leading eLearning software. The Lectora line of e-Learning products includes Lectora Inspire, Lectora Online, Lectora Publisher and Lectora Integrator. Trivantis also produces Flypaper™, the leading Flash content creation platform that empowers users to create, edit, share, track and reuse high-impact Flash and video content. Snap! by Lectora® is the easy-to-use PowerPoint plug-in rapid e-Learning software that converts PowerPoint to Flash. Its sister product, Snap! EmpowerTM Flash interactions builder, enables anyone to create Flash content without having to know Flash programming. Headquartered in Cincinnati, Ohio, Trivantis Corporation also has offices in Boca Raton, Phoenix, Paris and London.
Website: http://www.Trivantis.com
Phone: 877.929.0188
Facebook: facebook.com/Trivantis
Twitter: twitter.com/Lectora
Blog: trivantis.com/blog & SNAPbyLectora.com/e-Learning-blog