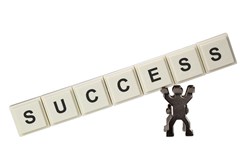 I look forward to implementing the strategies and techniques that you provided to me for my job search and seeing results soon. I know I will. - Jamie in Kansas City
Dallas, Texas (PRWEB) April 05, 2013
The cover letter is the first part of the resume and this is the opportunity to learn how to write the one that works at Career Confidential's live webinar on April 10, 2013 introducing their newest product. When the cover letter isn't saying the right stuff, the resume often goes in 'file 13' aka the trash. For a small introductory fee, Career Confidential invites job seekers will learn the tips and tricks on how to create the knock-out type of cover letter with their newest product.
The cover letter should be an interesting and powerful introduction of the job seeker. Don't depend on the resume to do all the talking. If that cover letter isn't grabbing a hiring manager's attention, the resume won't have a chance. For a small introductory fee, any job seeker can get the tips from Peggy McKee on how to create the that cover letter through the live webinar Career Confidential is hosting April 10, 2013. This is their newest product and it will show job seekers what a cover letter needs to contain so the resume won't be passed over or tossed.
Every job seeker should attend this live webinar at a special low rate and be the first to see what this new product from Career Confidential has to offer. Attendees will learn how to write a positive and powerful cover letter that will set them apart from all the other candidates. Learn how to write a cover letter that hiring managers will read as Peggy McKee tells the secrets that make that happen.
A top-quality cover letter should excite a hiring manager and in this newest product from Career Confidential, that is exactly what Peggy McKee is going to teach on April 10, 2013 via this live webinar for a small introductory price. Learn how to make that resume letter a magnet that draws and holds their attention so they can't wait to see the resume that comes with it. Make a small investment in your job search by attending this live webinar hosted by Career Confidential and led by Peggy McKee, Career Coach and Recruiter.
In addition to getting the tips for creating the best quality cover letter with a personal touch, job seekers will have the chance to have their own cover letter reviewed by Career Coach and Recruiter, Peggy McKee. For a small charge, this live webinar is an introduction to the newest product in getting American's back to work.
# # #
Career Confidential is committed to getting the unemployed back to work in 2013. After assisting over 10,000 people get a job, Career Confidential has set a goal to get 10,000 more people their dream jobs in 2013.Career Confidential exploded in 2012 with a 94% growth rate over 2011 in a down economy.
Based in Texas, Career Confidential specializes in the techniques and tools needed for a job search to be successful. This product is a customized and proven system that gives job seekers the power they need to nail the job they want.
With the guidance of CEO Peggy McKee and CTO Carl Chapman, two nationally recognized experts in the field of job search training, Career Confidential was founded in 2009 so that the original product, the 30/60/90 Day Business Plan, could be distributed more widely among job seekers across the world. From that one product, they now offer over 30 products that teach techniques and tricks to help every job seeker to land that perfect job.