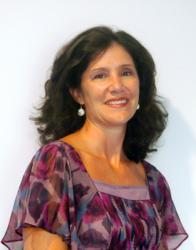 Boston, MA (PRWEB) August 07, 2012
Leading provider of medical professional liability insurance, Coverys, is pleased to announce that Tara R. Gibson has been named the new Vice President of Risk Management for the entire organization, effective immediately. In her new role, Gibson will manage the creation and execution of patient safety and risk management strategies for all Coverys policyholders.
Gibson, at present a senior manager of Underwriting for Coverys, has been with the company for 14 years, implementing efficient underwriting strategies, policies and procedures that have contributed to the success of the Underwriting Department and the company. President and CEO Gregg L. Hanson said of this appointment, "Tara not only has extensive management experience, but also an impressive ability to develop and enact innovative programs. That experience, combined with her knowledge of the company and the risks associated with our line of business, makes her the right person to oversee the organization's newly integrated Risk Management Department."
Earlier this summer, Coverys announced the integration of its member company risk management programs – an effort to provide all Coverys policyholders with the most successful and relevant risk management services, regardless of where they are located. Company leadership felt the appointment of a vice president to oversee this process and to implement the new vision of Coverys risk management would further ensure the effort's success.
Previously, Gibson served as a manager in the Underwriting Department, supervising and coordinating the solicitation, selection, pricing and retention of hospital and large group business. When she first joined Coverys (then ProMutual Group) in 1998, she was a senior underwriter and was promoted to product development manager. Prior to joining Coverys, Gibson served as an account underwriter for St. Paul Companies.
Gibson is a graduate of Rider University where she received a Bachelor of Science degree in Finance. She holds designations as a Registered Professional Liability Underwriter (RPLU) and a Chartered Property and Casualty Underwriter (CPCU). She is a licensed Massachusetts Property and Casualty Broker and holds non-resident licenses throughout New England and the Mid-Atlantic states.
For more information about Gibson or Coverys please contact Katharine Gould at kgould@coverys.com or (617) 946-8665, or visit the company's website at http://www.coverys.com.
About Coverys
Coverys is one of the top 10 medical professional liability insurance providers in the country based on direct written premium. Coverys member companies insure more than 20,000 physicians, surgeons, dentists, certified nurse midwives and allied healthcare providers, as well as nearly 500 hospitals, health centers and clinics in 23 states from coast to coast. Coverys is committed to financial strength and stability with net admitted assets in excess of $3.2 billion, direct written premium of $375 million and policyholder surplus of $1.1 billion, as of December 31, 2011. In addition, all Coverys insurance member companies have a Best's Rating of A- (Excellent). Coverys emphasizes physician education and patient safety, and the company is acknowledged as a leader in providing supportive risk management services and resolute claim defense to the healthcare community. Coverys also offers a variety of interactive and relevant continuing medical education (CME) activities to healthcare providers across the country. For more information visit the Coverys website at http://www.coverys.com. Timely industry and company news can also be found on the Coverys blog at coverys.wordpress.com, on Twitter (@Coverys) and on the company's Facebook page.
###