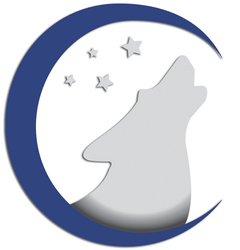 "Much of our competitive edge comes from our ability to recruit and train great people." - Jeff Silver, Coyote Logistics Founder & CEO.
Lake Forest, IL (PRWEB) October 14, 2010
Building upon its continued success as a leading 3PL provider, Coyote Logistics has selected to locate its new corporate headquarters in Chicago. After an extensive search throughout Chicago and Atlanta, Coyote Logistics selected 65,000 square feet of new space on Chicago's north side at 2545 West Diversey, also known as the Green Exchange for its emphasis on sustainability. The company plans to move in the second quarter of 2011.
"Much of our competitive edge comes from our ability to recruit and train great people," said Jeff Silver, Coyote Logistics Founder & CEO. "So the opportunity to focus a large part of our team in a single space in North Chicago is very exciting as we continue our efforts to attract talented employees to help support and contribute to our phenomenal growth. We are thrilled at the prospects our new home in the Green Exchange will offer."
Through collaborative efforts by the City of Chicago and State of Illinois, a significant incentives package was secured, benefiting not only Coyote, but also the region.
"Coyote is literally creating hundreds of jobs," said David Burkards, Vice President of MB Real Estate's Corporate Services/Tenant Advisory group, who represented Coyote along with the group's Managing Director Andrew Davidson. "In a time of high unemployment it's not hard to understand the importance of securing their tenancy here in Chicago. The financial support from the City [of Chicago], as well as the State [of Illinois] was tremendous and one of the key factors in Coyote's decision to move to Chicago."
Recently ranked as the fastest growing, privately owned logistics and transportation company in the country by Inc. magazine(no. 6 overall), Coyote Logistics was founded by Silver in 2006. Silver had spent 15 years with Chicago-based American Backhaulers beginning in the mid 1980s, and after the freight brokerage company was acquired, he took some time with his family, as well as earning his Masters of Business Administration from University of Michigan and a Masters of Engineering in Logistics from MIT.
Coyote Logistics was launched to bring a better experience to the transportation industry. Its unique operating model, supported by a proprietary technology platform and a growing team of energetic, highly-trained logistics experts, allows it to efficiently aggregate the capacity of an increasingly dense network of transportation partners and match that capacity with the shipping needs of its customer base. Coyote delivers the inherent cost advantages and flexibility of a non-asset based model without compromising on visibility, control, or reliability.
In addition to striving to provide optimal service and support domestic transportation and supply chain operations throughout North America, Coyote strives for efficiency and sustainability. The company specializes in fleet backhaul, which utilizes client's trucks to transport loads on return trips reducing the number of trucks transporting half or empty loads, to reduce emissions and overall carbon footprint.
Practices by Coyote, such as fleet backhaul, fit well with the sustainability efforts behind the Green Exchange, the country's largest sustainable business development. Coyote's plans to move into the 272,000 square foot mixed-use complex, being developed by Chicago-based Baum Development, have helped revitalize this high-profile LEED Platinum project, which specifically targets "green" tenants.
The building's large floor plates and loft-style space fit Coyote's need for an open floor plan and future expansion. MB Real Estate's Project Services group, led by Senior Vice President David Graff, will be managing the construction of Coyote's office space.
"In continuing with the green initiatives of not only the building, but also Coyote, we are collaborating with [architect] Partners by Design in creating an open space with an abundance of natural light, as well as utilizing sustainable and high-efficiency products," said Graff. "We will incorporate as much recycled materials into the design as possible, as well as low-flow plumbing components, energy-efficient lighting and low-VOC products."
Coyote Logistics, LLC is a third-party logistics firm headquartered in Lake Forest, Ill. Coyote's network of offices throughout North America leverage proprietary transportation technology tools to create truckload, intermodal, LTL, ocean, and air based solutions that meet the operational demands of today's challenging supply chains. Coyote's business model, highly trained and motivated work force, and specialized systems deliver focused operational excellence to a broad range of industries including food and beverage, forest products, metals, plastics, consumer products, and government services. Coyote's growth is supported by its financial partner, Warburg Pincus LLC, of New York, NY. Please visit http://www.coyotelogistics.com to learn more.
###