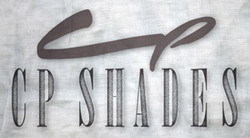 This is our country…We've always made product in this country. We live here, so it makes sense to do it here
San Francisco, CA (Vocus) November 4, 2010
CP Shades continues to design, cut & sew 100% natural, sustainable clothing at their Sausalito, California-based facility. A rarity these days, in fact, less than 5% of clothing is manufactured in America. "This is our country…We've always made product in this country. We live here, so it makes sense to do it here," says owner David Weinstein, taking on the challenge to mass-produce a hand-made garment in America.
Having made countless appearances in film, TV and media over the past three decades, CP Shades has become a favorite of celebrities. The brand still remains pure and relevant. "It's an evolution… It's wearable, classic clothing," says sales director Zach Weinstein.
After more than 30 years in business making clothing with color and soul right in their home town of Sausalito, California, CP Shades introduces new in-house lines; Shirt, Shawl & Earth with a documentary video and new website.
Websites and videos can't replace the real thing. In order to feel the quality of the product you must visit CP Shades' flagship stores in New York City (SoHo) and Santa Monica.
# # #