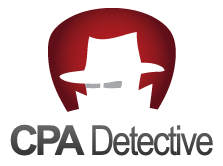 We evaluated many options and we are confident that these partners represent best-in-class solutions. CPA Detective is a clear pioneer in the lead fraud detection category.

Rob Rokoff, Vice President, Business Development at LeadiD
New York, NY (PRWEB) March 15, 2013
CPA Detective will be the first lead fraud detection application integrated into the LeadiD Marketplace, a single platform for best-in-class marketing solutions. This partnership comes in the wake of both companies' selection as winners of the 2013 Leads Council LEADER Award for Most Innovative Company.
"The purpose of the LeadiD Marketplace is to present LeadiD customers with a curated suite of applications for the most effective lead generation platform in the space," according to Rob Rokoff, Vice President, Business Development at LeadiD. "We evaluated many options and we are confident that these partners represent best-in-class solutions. CPA Detective is a clear pioneer in the lead fraud detection category."
Lead fraud is a serious problem. In the lead generation industry, reports suggest that fraud represents up to 30% of affiliate traffic. Advertisers often pay for leads that are stolen, recycled, or from unwanted sources and have been form-filled using fake online identities.
CPA Detective's powerful tools are available to LeadiD customers through a simple setup and include adaptive device fingerprinting, proxy unmasking, and "big data" analysis to eradicate fraud from their digital campaigns.
"Everyone wants to use their marketing budget effectively, and eradicating fraud is the fastest way to cut costs and boost ROI immediately," says David Sendroff, President of CPA Detective. "We catch more and more fraud every day. Now that we are integrated into the LeadiD Marketplace, marketers can easily implement our platform and immediately identify and disqualify fraudulent leads."
The Performance Marketing Industry's smartest partnership is revealed just before LeadsCon Las Vegas (March 18-20). Visit CPA Detective at Booth 430 and LeadiD at Booth 416. P.S. keep an eye out for #OrangeKicks.
About LeadiD
Founded in January 2011 by Ross Shanken, LeadiD is the only independent, neutral, open technology platform, which tracks the origin and history of every lead event that utilizes the LeadiD system. No supplier-proprietary data is exposed, but rather, LeadiD allows lead sellers and lead buyers to make real-time decisions based upon definitive origin and history flags that are predetermined. LeadiD fosters an environment of trust in the transaction, one where both lead sellers and lead buyers alike derive top-line value. With unmatched data, LeadiD is the industry standard for authenticating lead origin and history and the authentication platform of choice for firms of all sizes. For more information, visit http://www.leadid.com.
About CPA Detective
CPA Detective is the premier fraud detection solution for the performance marketing industry. Proven to increase marketing ROI and maximize campaign efficiency, CPA Detective is used across all verticals providing greater transparency into the quality of each conversion and the overall traffic source, allowing companies to make intelligent media buying decisions by leveraging predictive scoring algorithms, smart device fingerprinting, and an industry-wide Fraud Intelligence Database. Learn more at http://www.cpadetective.com or call 877 449 1854.