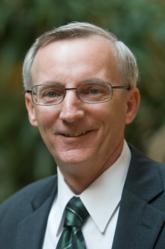 Thunder Rand can handle anything from simple Bookkeeping clear up to IRS Conflict Resolution.
Reno, Nevada (PRWEB) June 28, 2013
Thunder, Rand & Company accounting firm has combined the stellar talents of Scott Thunder and John Rand beneath one roof. The goal is to provide the best possible CPA Reno services to individuals and businesses. The benefit for clients is in the combined experience and knowledge brought to the table by this great team. Thunder, Rand & Company Reno CPA firm provides a variety of financial management services, including tax preparation, accounting, payroll, bookkeeping support, business and financial consulting and more. Clients can have a tailored plan that suits their specific CPA needs; the friendly staff at Thunder, Rand & Company ensures that clients get fast answers and complete customer care when searching for CPA Reno.
"Together, we feel as if we have created the best possible solution for clients who need an accountant in Reno and the surrounding area where residents can benefit from this solution," says Scott Thunder, President. "We create solutions on a client-by-client basis, so whether you need something as simple as your taxes prepared or you need a comprehensive financial solution for your business, we believe we're the firm for you."
Often times, businesses need solutions that ensure that they are compliant with state and local laws while individuals and businesses need assistance with tax planning or IRS conflicts. As companies grow, they need answers to difficult financial questions to ensure that their processes and systems are all the best solutions for bookkeeping and accounting. Or, they may not want to handle the financial and bookkeeping aspect of their company as it continues to grow. Thunder Rand & Company provides all of these solutions and more.
Thunder Rand & Company provides potential customers with a free initial consultation so individuals and business owners can determine if the company is a good match for them. Those who are in need of a CPA Reno can learn more by visiting the website at http://www.thunderrandcpa.com.
About the Company:
Thunder Rand & Company is run by Scott Thunder and John Rand and answers an assortment of CPA needs including tax preparation, IRS conflict resolution, accounting, payroll, bookkeeping and more. They service individuals and businesses, and no job is too small or too large for this Reno accountant office to handle. They are located at 1325 Airmotive Way, Suite 125 in Reno, Nevada. They can be reached by calling (775) 323-4440.