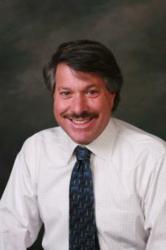 If you don't plan now," Mr. Albert explains, "significantly more of your estate will be subject to tax in future years, leaving less for your loved ones
Baltimore, Maryland (PRWEB) December 13, 2012
CPA and Wealth Management firm Glass Jacobson is urging Maryland and DC taxpayers to take advantage of tax savvyplanned giving this tax planning season. A unique opportunity exists for taxpayers, but it is extremely time sensitive, expiring December 31, 2012. Much has been said about the impending fiscal cliff, rising tax rates and expiring tax cuts, but few are paying attention to the current $5 million gift tax exemption, also set to expire on January 1, 2013. By making financial gifts and charitable donations before the end of 2012, taxpayers stand to save a significant amount of tax dollars.
The two-year estate tax provision, put in place by Congress at the end of 2010, sits at the heart of this unique planning opportunity. As a part of the estate tax provision, Congress included a huge surprise: a $5 million gift and estate tax exemption, the highest it has ever been. In 2012, the exemption was indexed for inflation, making it even higher -- $5.12 million—but only for 2012. This $5 million exemption applies to each one spouse, so a husband and wife can actually gift over $10 million tax free to heirs through the end of 2012.
Glass Jacobson Tax Partner and CPA Steve Albert cautions, "many taxpayers have dismissed this opportunity because they do not think it applies to them if their estate is less than $5 million or they are not planning on dying in 2012." But 2012 is an incredible year for estate planning for several reasons. Under current law, the $5.12M exemption will decrease to just $1M on January 1, 2013. In addition, the top tax rate on the taxable estate will increase from 35% to 55%. "If you don't plan now," Mr. Albert explains, "significantly more of your estate will be subject to tax in future years, leaving less for your loved ones."
This is a combined estate and gift tax exemption so you do not have to die in 2012 to use it. Taxpayers can make gifts up to the $5.12M limit in 2012 and still exclude it from estate taxes, regardless of the amount of the estate tax exemption in the year of death.
Glass Jacobson is urging clients to consider the tax-free gifting opportunities using vehicles such as life insurance, trusts like the Spousal Lifetime Access Trust (SLAT) and family limited partnerships to take advantage of the $5.12 million exemption.
For owners of family businesses, corporate gifting shares of the business is also a good strategy. Businesses need to be valued and stock granted before the close of the year.
As always, charitable giving is tax deductible. Making a gift to an IRS approved charity does not fall under the Estate and Gift tax laws.
***
Founded in Baltimore in 1962 as a traditional CPA firm, Glass Jacobson has evolved into a wealth management firm to better serve its clients' diverse, ever-growing financial needs. Today, the firm's unique Wealth Management Model brings together the essential services of Investment Management, Advanced Planning and tax and accounting, and delivers them with unparalleled expertise and professionalism. Serving as a personal and business advisor, Glass Jacobson looks beyond the numbers to get to the core of every client's financial situation. The firm delivers a full team of in-house CPAs, investment advisors, financial planners and insurance specialists to every client. Keep up to date with Maryland Tax Changes throughout the year.