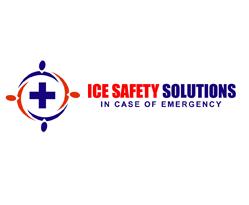 Training is fun or effective or it's free.
(Vocus/PRWEB) March 18, 2011
Fremont-based ICE Safety Solutions offers CPR training, first aid training, and disaster preparedness courses that prepare participants for medical crises while also offering a fun and memorable experience.
The company employs interactive activities and role-playing to keep class members enthusiastically engaged while also ensuring they have hands-on experience with equipment from first aid kits to Automated External Defibrillators.
As company president Pamela Isom puts it best in ICE's guarantee: "Training is fun or effective or it's free."
Upcoming training events organized by ICE for the San Francisco Bay Area include:
March 15 - CPR Only Training
March 17 - American Heart Association Basic Life Support for Healthcare Providers
March 19 - Pediatric CPR and First Aid
March 19 - First Aid Only for Assisted Living and Medical Assistants
March 25 - Medic First Aid Interntional
March 26 - Custom Group CPR First Aid Training
March 31 - American Heart Association Basic Life Support for Healthcare Providers
To learn more about how to participate in these events, call (877) 7438 423, visit http://www.getice.com, or stop by their offices at 43236 Christy Street in Fremont.
About ICE Safety Solutions
ICE Safety Solutions is a San Francisco Bay Area first aid training organization that specializes in first aid training, CPR training, disaster preparedness, safety products, and medical supplies. ICE Safety Solutions has been serving the San Francisco Bay Area for 19 years. They are certified by the American Heart Association, and are a MEDIC First Aid-Silver Training Center.
ICE Safety Solutions is a Minority Business Enterprise (MBE), a Women-Owned Business Enterprise (WMBE), and a Disadvantaged Business Enterprise (DBE). All of their training complies with Cal-OSHA regulatory guidelines in the occupational setting. Their pediatric training is approved by the State of CA Emergency Medical Services Authority (EMSA).
ICE Safety Solutions offers low-stress, easy learning, "seeing, hearing, and doing" formats to build better retention. They provide "life-like" adult mannequin for every 2 people in the class, to ensure maximum practice. ICE uses tools such as Ketchup, Glow-Germ, Black Light and Vinyl gloves to practice skills rather than lecturing about them. They also encourage smiling and having fun during class to promote long-term retention of skills.
# # #