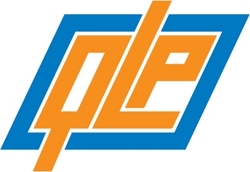 Quality Logo Products, Inc. has been working toward having all necessary products certified to ensure the safety of their customers.
Aurora, IL (PRWEB) August 13, 2009
Today, the Consumer Product Safety Improvement Act (CPSIA) has placed tighter regulations on lead content contained in products being sold to the public. These regulations mostly focus on the safety of children's products, and as such, according to the US Consumer Product Safety Commission website, the maximum allowable total lead content of items intended or marketed towards children has been reduced by approximately 50% of the amount currently permitted by law (to 0.009%).
Children's products, which are most strongly affected, are not just products designed and intended specifically for children 12 years of age and younger. Children's products can also be considered any products with packaging, promotions, or advertising that displays their product as appropriate for children 12 and younger. This means that if a product designed for adults is being used by a child in an advertisement, it will then be regulated the same as a children's product.
If your product has never been marketed or intended for children 12 years of age or younger, you don't have to worry or be as concerned with many of these regulations. For example, most electronics and car manufacturers have nothing to worry about. There are, however, other regulations put forth by the CPSIA that apply to non-children's products. These regulations are related more to flammability of solids standards.
Within the promotional products industry, the majority of products are marketed toward adults for advertising purposes, which means they are clearly intended for adult use. Whatever the product may be, you must stay updated on these regulations and be sure that your products are up to code. The safety of your products directly affects the safety of your customers and nothing could be more important.
In some cases, when a product may be something children may use but it is not intended for or marketed toward children, Section 103 of CPSIA requires that a tracking label be applied to the product as well as a statement by the manufacturer expressing the intended use of the product as well as any possible risks or hazards related to misuse. This is more likely to be the case for promotional products because they are not marketed toward children but may still spark interest with them. For this reason, starting today many promotional products will now require a (non-adhesive) label stating the contents/origin of the products to the public.
The regulations may not be directed toward, or directly related to, the promotional products industry specifically, but companies have already begun to make certain that all necessary products are tested. It's not worth taking chances. Many of the items sold by Quality Logo Products, a leader in the promotional products industry, have already passed testing and have received certification through a 3rd party audit. Quality Logo Products, Inc. has added links to the General Conformity Certificates on their website. "Quality Logo Products, Inc. has been working toward having all necessary products certified to ensure the safety of their customers."
Besides making products safer, these new regulations will also mean the production of higher quality products. When a promotional products company has its products certified, it means that company is ahead of the game and increases chances that you will receive a better product in the end. This is important for those purchasing promotional products and for the industry as a whole, because it reduces liability concerns when distributing the purchased products. Anyone who knows of a manufacturer whose products are not being properly tested is asked to report the manufacturer to the CPSC. So whether you're a customer or a business owner, remember that the proper testing for these new lead levels is important to everyone's safety, liability, and overall satisfaction.
###