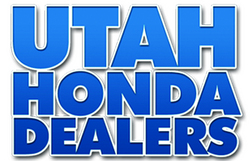 We can't wait to unveil the CR-Z to our customers
Mesa, AZ (Vocus) June 4, 2010
Honda has become a leader in bringing vehicles with high performance, safety features and fuel economy to the public. The Honda Civic and Honda Insight will be joined this summer by the Honda CR-Z sport hybrid coupe.
Despite a rough economic year in 2009, Honda remained steadfast in their work to manufacture cars that bring style and fuel economy to the road.
The CR-Z sport hybrid coupe is the third in Honda's line up of hybrids. This is a global car that combines adventure, spirit and eco-consciousness. The CR-Z gets up to 36 mpg in the city and 38 mpg on highways. With three settings to choose from - sport, normal and economy - drivers can choose to boost speed or fuel economy depending on their desire. The economy mode helps conserve fuel through the eco-assist system introduced in the Honda Insight last year.
The CR-Z comes with standard safety features including 6 air bags and anti-lock brakes as well as the Advanced Compatibility Engineering (ACE) body structure. The car also features a 6-speaker stereo and USB connectivity as well as an automatic climate control system.
"We can't wait to unveil the CR-Z to our customers," says Ron Henson, President of the Utah Honda Dealers Association. "People associate Honda with fuel economy, class, performance and safety and the CR-Z delivers on all levels. The Utah Honda Dealers Association promotes hybrid vehicles so that our customers as well as our dealers can feel good about their contributions to a cleaner environment."
UHDA is a leader in the automobile industry, offering a wide selection of Honda Accords, Civics, Accords, Crosstours, Insights and Ridgelines.
For more information on the Utah Honda Dealers Association or current trends in the industry:
Contact: John Wright
Company: Utah Honda Dealers
http://www.UtahHondaDealers.com
Phone: 480-833-8111
# # #