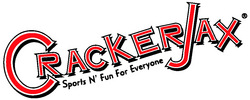 Phoenix, AZ (Vocus) July 30, 2009
CrackerJax is hosting a grand opening for their newest attraction, the Bungy Dome, on August 9, 2009 from 10am to 10pm. Kids and adults alike are invited to bring school supplies to donate that will benefit Save the Family, an Arizona based non-profit that aids families in crisis. Everyone who brings a donation will get to jump for free. It's the perfect send off to a Valley summer as many area kids get ready to start school the following week.
CrackerJax's Newest Addition: The Bungy Dome
The Bungy Dome houses four jumping stations. Participants can jump up to 30 feet high as well as complete a variety of aerobatics. Bungy safety cords are attached to the participants' harness as they jump on a trampoline structure that shoots the riders high up into the air! The dome shade structure is designed to keep everyone cool, comfortable, and out of the elements. The Bungy Dome is open day & night during regular park hours. After the grand opening, 5 minute access to the Bungy Dome will cost $10.00, but on August 9th, 2009 participants get access for free in exchange for donating school supplies!
Save The Family:
Save the Family is a Mesa, Arizona based foundation that benefits Arizona families in crisis. Their mission is to help children in homeless families by treating the entire family with applicable programs that enable them to break the negative cycle of poverty, abuse, and homelessness. Save the Family strengthens Valley communities by facilitating the transition of families to financial and emotional self-sufficiency. They look forward to working with CrackerJax to raise the necessary school supplies that will be dispersed amongst children in need in Save the Family programs. For more information on Save the Family access their website at: http://www.savethefamily.org.
CrackerJax: 16001 N. Scottsdale Road
CrackerJax is located in Scottsdale, Arizona just ¼ mile south of Bell Road in North Scottsdale. The family fun and sports park is open from 10 am to 10 pm Sunday through Thursday, 10am to 12am Friday and Saturday. As Arizona's largest family fun and sports park, CrackerJax offers the widest variety of entertainment in one place in the region including: Can-Am style go-kart track (plus kiddie go-kart track), bumper boat lagoon, three miniature golf courses, Water Wars, battling cages, volleyball courts, arcade, two story automated driving range, golf instruction for all skill levels and more. In addition to being Arizona's largest family fun park, CrackerJax has been recognized as a premier venue for corporate gatherings, team building events and group parties.
For more information on CrackerJax or the charity drive to donate school supplies to Save the Family contact JP Mullan at jpm(at)CrackerJax.com or 480-998-2800. Information, specials, directions, videos of attractions, etc. are accessible online at CrackerJax.com.
Contact: JP Mullan, General Manager
Company: CrackerJax
http://www.CrackerJax.com
Phone: 480-998-2800 ext. 126
Email: jpm(at)CrackerJax.com
###