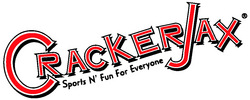 Phoenix, AZ (Vocus) January 20, 2009
CrackerJax is partnering with Dream Shot Golf to offer golfing guests the opportunity to win over $10,000,000 in cash and prizes! The year round partnership will launch on the Scottsdale family fun park's 15th anniversary, Thursday, January 22. The $10 entry fee gives customers one shot at sinking a 150-yard hole in one. Each customer that makes the shot receives $5,000 cash and a $5,000 trip to Las Vegas. During the trip to Vegas (October 16, 17 &18, 2009) the winners will attempt another hole in one with a successful shot awarding them $10,000,000. Every Dream Shot participant will receive a scratch and win ticket which can result in anything from discounts to CrackerJax to free driving range ball cards to a new G2 Ping Driver.
The $10,000,000 Shootout:
The $10,000,000 Shootout will take place on Oct. 16, 17 and 18, 2009 in Las Vegas, Nevada. Participants will arrive on Friday, the 16th, for the welcome reception. Saturday, the 17th, is set aside for the full golf event including the Closest to the Pin Contests, Ring Around the Hole Contests and the awards dinner. Sunday, the 18th, will be the big day on which the $10,000,000 Shootout will occur with full TV & radio coverage (IAN LIVE) followed by the closing ceremonies, prize awards, etc.
DreamShot Golf:
DreamShot Golf is known as the most exciting and richest hole in one program in the golf industry. The innovative program is a partnership between Dream Shot, Inc. and course operators. The program provides owners with a brand new revenue stream and an excellent tool for course promotion without capital investment and gives the customers a unique opportunity to win the most substantial hole in one jackpot in golf history.
CrackerJax 15th Anniversary Celebration:
January 22, 2009 is the 15th anniversary of CrackerJax; the Scottsdale family fun park that has become an entertainment must for tourists and residents Valley-wide. Fifteen years of serving the Valley will be marked by a weekend celebration beginning Thursday, Jan. 22nd, and concluding Sunday, Jan. 25th.
The event will feature a variety of specials and promotional pricing including: $1.50 rides, discounted $15 unlimited ride wristbands, discounted $15 250-ball driving range cards, prize drawings, contests, live entertainment, and more.
CrackerJax: 16001 N. Scottsdale Rd., Scottsdale, AZ 85254
CrackerJax is conveniently located in North Scottsdale on Scottsdale Road just a 1/4 mile south of Bell Road. CrackerJax is open from 10AM to 10PM Sunday through Thursday, 10AM to 12AM Friday and Saturday (with the Driving Range opening up two hours before the rest of the park at 8AM).
CrackerJax is Arizona's largest family fun and sports park with over 27 acres packed with a wide variety of entertainment for the entire family: Can-Am style go-kart track (plus kiddie go-kart track), bumper boat lagoon, three miniature golf courses, Water Wars, batting cages, volleyball courts, arcade, two story automated driving range, and even golf instruction (available for all skill levels). Since it's opening in 1994, CrackerJax has become known not only as the place to go for family fun, but as a successful venue for group parties and corporate team building events.
For More Information:
For more information on the 15th Anniversary Celebration or CrackerJax contact JP Mullan at jpm (at) CrackerJax (dot) com or 480-998-2800. Access information, specials, directions, videos of attractions, etc. online at CrackerJax.com. For more information on Dream Shot Golf contact David E. Cowan, V.P. of Operations, at davec (at) dreamshotgolf (dot) com.
Contact:
JP Mullan, General Manager
CrackerJax
http://www.CrackerJax.com
Phone: 480-998-2800 ext. 126
jpm (at) CrackerJax (dot) com
###