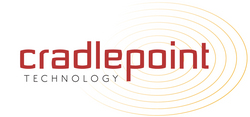 This is something that a growing number of our customers have been asking for
Boise, ID (Vocus) September 9, 2010
CradlePoint Technology announced today a new firmware release for all of its business class products, which includes support for Sprint's Data Link℠ service. Data Link is used by thousands of businesses to provide secure, seamless VPN connections between enterprise networks and Sprint's advanced 4G and 3G network.
With the latest firmware release, 1.7.2, all CradlePoint business-class products can now support Data Link services at the fastest speed available anywhere on the Sprint network. Previously 4G support was unavailable and limited the ability to access Data link service at enterprises using CradlePoint equipment.
"This is something that a growing number of our customers have been asking for," stated Brad Surkamer, SVP Sales & Marketing, CradlePoint. "As 4G becomes pervasive, and more and more enterprises use it to maintain their critical applications, CradlePoint will continue to add features and services that support better security and availability."
Version 1.7.2 firmware is available now for CradlePoint models, MBR1200, MBR1000, CBA750 and CBA250. Download it for free at http://www.cradlepoint.com/support.
About CradlePoint Technology
CradlePoint engineers and manufactures wireless 3G/4G broadband routers and software platforms that facilitate secure Internet access via the 3G and 4G wireless broadband networks. CradlePoint is a privately held company with headquarters in Boise, Idaho. Learn more about CradlePoint products at http://www.cradlepoint.com.
###