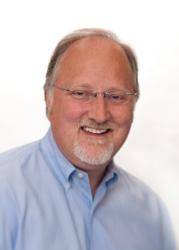 Today, it's important that we expand our focus and look for ways Ohio communities can be more collaborative in their approach as education funding continues to constrict.
Cincinatti, OH (PRWEB) October 01, 2012
Statewide education leaders and stakeholders will gather Thursday (Oct. 4) in Columbus to examine how communities in Ohio can work together to improve student achievement from cradle to career.
The event, hosted by KnowledgeWorks and its subsidiary, Ohio Education Matters, is open to the press and will be held at the Renaissance Columbus Hotel from 1 p.m. to 4:30 p.m. on Oct. 4. The convening is co-hosted by the Ohio Grantmakers Forum, the Strive Partnership, Learn4Life Columbus, and the Stark Education Partnership. To follow the event on Twitter, use hashtag #OhioC2C.
Andrew Benson, executive director of Ohio Education Matters, said the meeting comes at a time when Ohio needs to find ways to keep improving student achievement with fewer resources. Benson said he believes local P-16 councils represent a way to use existing resources better.
"Over the past two years, through the Ohio Smart Schools Initiative, we have identified ways for school districts to operate more efficiently through the reduction of non-instructional spending. Today, it's important that we expand our focus and look for ways Ohio communities can be more collaborative in their approach as education funding continues to constrict," Benson said. "Ohio must pursue new structural arrangements and strategies to help create better schools at less cost."
P-16 councils target specific leaks in the overall education pipeline and address critical gaps and needs in the education continuum that starts at birth and ends when a child graduates from college and enters the work force. The councils rely on education and economic data to pinpoint priories for education reform, create a shared accountability system and monitor progress toward identified goals. Currently, efforts of P-16 councils in Ohio have led to gains in student achievement despite the recession and budget cuts.
On Thursday, panelists will discuss the impact of P-16 initiatives on Ohio's communities and what Ohio must do to encourage more local P-16 success.
Panelists and speakers include: Brian Ross, President and CEO, KnowledgeWorks; Adrienne O'Neill, President, Stark Education Partnership; Steve Votaw, Executive Director, Learn4Life Columbus; Greg Landsman, Executive Director, Strive Partnership; Senator Peggy Lehner, Chair, Ohio State Senate Education Committee; Cinnamon Pelly, VP Global Philanthropy, JP Morgan Chase Foundation, Columbus and Cincinnati; and Chad Jester, President, Nationwide Foundation, Columbus.
In Greater Cincinnati, the cradle to career initiative known as the Strive Partnership, leaders of the education, nonprofit, community, civic, and philanthropic sectors are working together to drive better results in education. The group issues an annual community report card that updates the progress being made on key growth and achievement indicators in areas such as of kindergarten readiness, college preparedness and leadership training.
The most recent report showed that of the 34 measures of student achievement on which the partnership focused, 85 percent are trending in the right direction, versus 74 percent last year and 68 percent two years ago.
Ohio Education Matters, a subsidiary of KnowledgeWorks Foundation, is a statewide, public policy research organization that focuses on connecting the dots between great innovations and those in the community who can make change. As a non-partisan entity, Ohio Education Matters acts as a catalyst of education transformation by conducting research, advocacy, engagement and policy development that inspires others to make the system changes needed today to prepare Ohio's children for the future.
KnowledgeWorks is bringing the future of learning to America's high schools and creating widespread, lasting change in the communities and states we serve. Our portfolio of school approaches includes New Tech Network schools, and EDWorks New Start, Fast Track and STEMLab high schools. Our Strive subsidiary works with communities nationwide to help create a civic infrastructure to unite stakeholders around shared goals, measures, and results in education, supporting the success of every child, cradle to career. Its national work is rooted in the success of the Strive Partnership, a cradle-to-career initiative in Cincinnati and Northern Kentucky, founded in 2006.