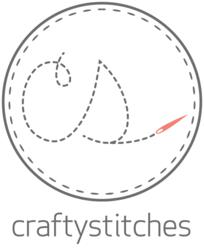 creating a sewing movement one stitch a time
Washington DC (PRWEB) November 30, 2012
43% of Americans consider themselves as disorganized, and 21% say they have missed crucial work deadlines due to disorganization, according to an Esselte survey. The American Obsessive Compulsive Association reports that 700,000 to 1.4 million Americans may have compulsive disorder syndrome, which is difficulty in throwing away anything for fear that they may need later. And lastly, 80% of clutter in the average home is a result of disorganization, not lack of space. Getting rid of clutter eliminates 40% of housework in the average home (NAPO).
We as Americans are cluttered and disorganized, and it's affecting our work output, home life, and personal happiness. There has never been a better reason to get organized. Research shows that organized people are generally more effective and happier people. Dana Gionta, Ph.D. in Occupational Hazards notes "It's about conserving your mental and physical energy, to experience the other wonders of your life that give it meaning and joy." Owner Jennifer Michael of CraftyStitches LLC and mother of two understands the importance of being organized in the home. This understanding is incorporated into her products, including the Signature Travel Jewelry Roll, and the newly featured holiday item CraftyStitches Caddies.
The Signature Travel Jewelry Roll presents a unique fabric storage option. The Jewelry Roll opens to a pair of necklace tabs to secure necklaces, ring tube to hoop rings through, and velcro and zipper pockets for smaller pieces. CraftyStitches Caddies are the versatile cousin and feature holiday item. These newly introduced containers come stand-alone for desktops, or with hooks for use in bathrooms, kitchens, offices, etc. Like all other CraftyStitches products, the Caddies allow for the choosing of fabrics and may be personalized with monograms or full names, or in the case of the caddy, the contents, whether it be pencils, make up, or spices. Jennifer Michael adds "I don't like to use hardware because I believe that we need to protect our things with soft cuddly fabrics and batting not metal buttons and scratchy services or plastic." CraftyStitches announces the caddies as simple yet unique organizers to get our messy lives back on track.
Made of 100% organic cotton, CraftyStitches products can be hand-washed and line-dried for continued use. All products are 100% American Made and sourced locally. "Get organized, get happy, and get American Made!"