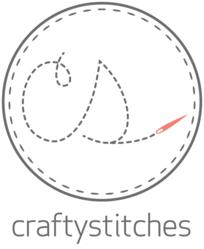 creating a sewing movement one stitch at a time
Washington, DC (PRWEB) February 28, 2013
2012 saw the passing of the JOBS Act (Jumpstart Our Business Startups) in April, kick-starting the cooperation of policy makers and entrepreneurs. Later in June, the 1st annual Startup Day on the Hill was held by Engine Advocacy in support of Startup America Partnership. This year Jennifer Michael of CraftyStitches LLC has been chosen by Etsy to represent it's community of 800,000 ecommerce sellers alongside Policy Director Althea Erickson. The event, on February 26 & 27, was sponsored in conjunction with Hattery, CEA (Consumer Electronics Association) and We Work Labs. Entrepreneurs in attendance included Hajj Flemings of Brand Camp University Gina Mancuso of LoveThatFit and Debi Ryan and Stacey Delo of Maybrooks.
This year's event was a success in continuing the momentum from last year. The points of focus were job growth in high tech fields, immigration reform, and STEM(Science Technology Engineering & Math) education. These are hot topics for policy makers and start ups alike. Jennifer Michael, founder of CraftyStitches LLC, makes a point of the many challenges that the cottage industries face. These challenges include protecting innovators through Intellectual Property Laws, helping staffing start ups through immigration reform and promoting education in the Science, Technology Engineering and Math (STEM). These issues were addressed by Senators and Representatives from states with high tech employment (Washington, Colorado, California, Utah, & Kansas) including Chief Technology officer of the White House Todd Park and Senior Policy Adviser of the Office of Science Technology Policy Doug Rand.
The cooperation of government and start ups is highly important. Jennifer Michael comments "I really love how the government is supporting local businesses to export our American Made products. We are creating the AMERICAN mark on international markets as makers of an artisan craft who believe in the American Dream and in valuing human interaction and growth towards positive healthy global environments."
Kansas Representative John Moran spoke on the importance of technology in the growth and sustenance of start ups. In order for America to remain strong, our children must be educated in technology from primary schooling. We must equip future generations to seize the freedom and opportunity for prosperity and success to be what they want to be. It begins with immigration and education reform, and by bringing those who are facing the challenges now, to those who make the policies that shape the future.
"We don't just sell democracy we LIVE it!" – Jennifer Michael, CraftyStitches LLC.