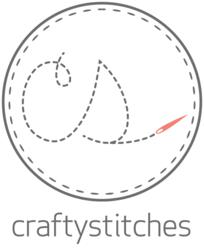 creating a sewing movement one stitch at a time
Washington DC (PRWEB) April 19, 2013
The United States Government is calling for more intensive initiatives to promote young girls in the Science, Technology, Math, and Engineering (STEM) fields. CraftyStitches LLC of Washington DC is answering this call with the introduction of Stem Sewing. The local women-owned business is a known producer of handmade textile goods, with focus on local sourcing and organic products. Starting in 2010, it has enjoyed a vibrant wedding industry in both local and international markets.
Owner Jennifer Michael has run several local camps and classes to introduce young girls into sewing, and offers a unique mathematical approach to her classes. When interviewed by Business Women Connect on Blog Talk Radio, she mentions, " We have to offer new and innovative methods of getting our young girls to enjoy the STEM fields, and I think that it's the merging of Art and Design that will do the trick."
CraftyStitches is currently looking for larger office spaces to run fully operational STEM Sewing classes. In keeping in line with the current business practices, CS is looking for spaces that promote open and collaborative interaction.
The school will feature classes for K-12 students with progressive curriculums that develop problem-solving and decision-making skills that are necessary for success into the STEM fields. On the Radio show "Not Your Grandma's sewing" Michael speaks on the often-overlooked benefits of sewing as a practical skill, "Sewing is actually very mathematical, there are so many measurements and planning skills that are needed in order to carry out a project from start to finish. In fact research proves that sewing at early ages has shown to ignite growth in the sensory part of our brain that controls communicative and analytical skills."
The company has surveyed Loudoun County of Northern Virginia, and expects to be fully operational before the fall of 2013. Read more on STEM Sewing on the craftystitches blog CraftyStitches.me.