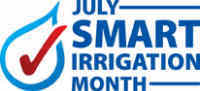 But don't set it and forget it
Sorrento, FL (PRWEB) July 15, 2008
Saving money matters to everyone this summer and managing their lawn sprinkler system is a great place to start saving some cash. With the free show-how tips from certified sprinkler irrigation expert, Craig Borglum, homeowners and renters can trim the rising cost of water from their monthly utility bill. The free video feature celebrates EPA's Smart Irrigation Month campaign. Craig quickly and easily shows how to program the sprinkler controller for maximum water savings.
"But don't set it and forget it," Borglum says in the video workshop. Check the sprinkler system once a month for missing, broken, blocked or clogged sprinkler heads and signs of leaking or broken pipes. A fast sprinkler system inspection can save a lawn-savvy gardener from an unexpected spike in their monthly water bill.
Borglum maintains a blog, focused on sprinkler system troubleshooting where he discusses many aspects of sprinkler systems and lawn irrigation for the general public. Borglum invites homeowners and gardeners to "join the conversation, comment, share photos, and become an active smart-irrigation neighbor."
The Environmental Protection Agency (EPA) featured Craig Borglum in their WaterSense Current issue, stating "He promotes WaterSense principles and supplies information on topics ranging from drip irrigation and how long lawns should be watered, to more general information about water use, water efficiency, news and trends in water-efficient lawn care, and what droughts will mean for citizens in the coming years."
Craig Borglum is an Irrigation Association nationally certified Irrigation Contractor, Certified Irrigation Designer, and Certified Landscape Irrigation Auditor. With more than 25 years of experience, Borglum serves central Florida, as well as an international audience of do-it-yourself (DIY) landscapers, professionals, and entrepreneurs. In addition to running a successful irrigation repair service, he maintains a blog focused on do it yourself sprinkler systems. Craig Borglum invites concerned do-it-yourself landscapers to set their controller to save and be part of the vital water conservation movement.
Contact: Craig Borglum, CIC CID CLIA
Phone: 407-430-6195 or 407-920-7146
Blog: http://www.SprinklerRepair.Blogspot.com
Web: http://www.IrrigationTV.com
###