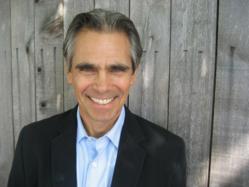 As in film, theater, or television, if an essay can reach them emotionally, that student becomes unforgettable.
Hollywood, CA (PRWEB) June 24, 2013
Summer is under way and you can practically smell the hot coals and marinating chicken. And, oh, yes, there's also the sour aroma of teenage anxiety as soon-to-be high school seniors begin writing their college admissions essays.
It's an annual rite as familiar as floaties. Students finish their junior year, take a few weeks off, then face up to the daunting task of writing an admissions essay that could decide their future.
No one wants to spend their summer writing these literary commercials for themselves but the more conscientious students understand that starting early will give them time to do more drafts and, ideally, write a more effective essay. It may cut into their chill time, but the potential rewards are worth it.
To mark the beginning of the application season, one Essay coach is offering up a new way to approach the daunting task: think Hollywood!
"An effective application essay tells a story that is active, funny, dramatic and suspenseful, with a strong beginning, several twists and turns, and a satisfying close," essay advisor Craig Heller says. "The essay is like a compelling short film written by, about, and starring the student."
A multiple Emmy® award winning writer, and published author, Heller has been advising students on their essays for years, through his website CollegeEssaySolutions.com. The most critical aspects of an essay, his experience has shown, are the emotional content and character development. It's not the events that the student is relating that distinguishes their essay; it's the feelings behind them and the type of person that is revealed.
"When working with students on their application essays," Heller said, "I look at the Admissions Officer or Committee as an audience. They are people first and people, even in this context, like to be moved and entertained. Often, they've already read forty essays that day before getting to yours, so it takes something unique and genuine to get their attention. As in film, theater, or television, if an essay can reach them emotionally, that student becomes unforgettable."
The parallels have to be tempered, of course, as a college application essay also needs to be tasteful and thoughtful, qualities not always evident in contemporary movies. You don't want the essay equivalent of special effects; substance is still the critical element. Yet when it comes to character, the similarities are striking.
"Successful characters, like Katniss Everdeen from Hunger Games, demonstrate valor, intelligence and a strong moral core. Audiences, or in this case Admissions Directors, admire, respect and relate to these qualities. An application essay that illustrates these traits in a prospective student will definitely help them get accepted."
Parents of high school seniors: prepare yourselves. This summer may not be all fun and games for your college bound child. Yet with Hollywood writers standing by to help, they'll be able to turn their college essay into a blockbuster.
As founder of College Essay Solutions, Craig Heller assists students looking to write original, creative, and well organized admission essays. Founded in 2005, Heller has helped dozens of students get accepted to schools from Colorado College and Tulane University to Harvard and Brown. To learn more about how he helps, visit collegeessaysolutions.com/how-we-work/
If you would like more information on this topic, or for an interview with Craig Heller, please contact Benjamin Smith at benjaminsmith(at)personalbrandingpros(dot)com