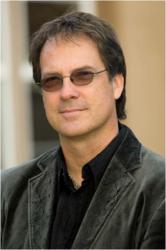 Los Angeles, CA (PRWEB) September 11, 2012
Craig Duswalt is excited to be returning to Los Angeles for another edition of his RockStar Marketing Bootcamp at the Sheraton Gateway LAX on September 19-23, 2012. Craig wants to share his expertise with attendees in order to help people become successful entrepreneurs.
The RockStar Marketing BootCamp is 4 1/2 days filled with RockStar Speakers, Expert Presenters and networking. The RockStar Speakers will entertain and motivate through stories, entertainment and lots of laughter. They will not sell from the stage, except for maybe a CD or DVD. They are considered the best in their fields and they have been chosen to entertain and motivate the audience to be the best they can be. The Expert Presenters will be offering major discounts on their products, services and coaching. By choosing to work with one or more of these business leaders, attendees will easily take their business and their life to the next level.
When asking a former attendee of the RockStar Marketing BootCamp, Dino Fauc, had this to say, "Craig, you and your team delivered such a powerful, insightful, inspiring and authentic experience for the past four days. RockStar System For Success truly is a dynamic system. You have an amazing talent and your passion is explosive. The additional speakers were all amazing as well as everyone in your audience. I feel fortunate to have been a part of your boot camp. I now have a workbook and notebook full of valuable tools to use in building my own Rock Star Success... Thank you!"
Attendees will learn how to become RockStar Marketers. Specifically learning about social media, how to write a book and self publish this same book, drive traffic to one's business and make extra money doing so. It also will provide some basics of starting a business and getting out of the corporate world for those that are just starting out.
To register for the upcoming RockStar Marketing BootCamp visit http://www.RockStarMarketingBootCamp.com. Be sure to enter "RockStar" as the discount code to receive a discount on the tuition to this event.
About Craig Duswalt
Craig Duswalt is the creator of the RockStar System For Success - How to Achieve RockStar Status in Your Industry.
Craig's background includes touring with Guns N' Roses, as Axl Rose's personal manager, and Air Supply, as the band's personal assistant.
In his presentations, Craig shares numerous stories of his days with Guns N' Roses and Air Supply, and behind-the-scenes encounters with some of the biggest names in entertainment; people like Bono, U2, Metallica, Queen, Kurt Cobain, Steven Tyler, Liz Taylor, Liza Minnelli, George Michael, David Bowie, Annie Lennox, Robert Plant, Elton John, Gianni Versace, Rolling Stones, Nine Inch Nails, Dave Navarro, Rick Springfield, Eddie Money, Michael Hutchense, and a bunch more.
Craig was also an award-winning copywriter, working as a Creative Director for a Los Angeles-based ad agency until opening up his own ad agency, Green Room Design & Advertising, which was named the 2002 Santa Clarita Valley Chamber of Commerce Small Business of the Year.
Craig combined his backgrounds in both music and marketing, and is now a professional speaker and author, promoting his RockStar System for Success all over the country, teaching entrepreneurs, speakers, authors, coaches and info-marketers how to promote themselves and their business by thinking outside the box at his 4 1/2-Day RockStar Marketing BootCamps every March and September in Los Angeles.
Craig Duswalt also speaks to corporations on how to market like a RockStar, to colleges about drug awareness, and at numerous seminars, associations and conferences on how to use outside the box marketing techniques to attract clients, and how to stand out from the competition by throwing televisions out hotel windows — Like a RockStar.
Craig Duswalt
RockStar System For Success
Craig (at) CraigDuswalt (dot) com
661-222-2300
http://www.RockStarMarketingBootCamp.com
"I Support The H.O.M.E. Foundation"
About The H.O.M.E. Foundation:
The Helping Others Means Everything, or The H.O.M.E. Foundation, is a not-for-profit organization dedicated to helping our Family of Charities. Frankie Verdugo, President of The HOME Foundation, wants to help as many worthy charities as possible as they struggle during these tough economic times. Frankie Verdugo helps raise funds through luxury dream home raffles, home giveaways, prizes, and high profile celebrity events in Hollywood... "Our mission is to help charities reach their fundraising goals and to bring awareness to their praiseworthy causes."