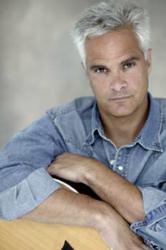 "From individuals who just love to sing, to very long-standing members of choirs...the sound we made together was incredible." - Cantor Zoe Jacobs reflecting on the first MRJ Music Conference
Los Angeles, CA (PRWEB) June 26, 2013
The Movement of Reform Judaism is proud to host Craig Taubman in concert as a part of their second biennial MRJ Music Conference on July 14, 2013 in London.
Taubman's songs bridge traditional Jewish themes and ancient teachings with passages and experiences of contemporary Jewish life. He speaks a language that is accessible to both children and adults; his recordings weave song and spirit into the fabric of Jewish life.
Cantor Zoe Jacobs, a driving force behind the MRJ Music Conference, reflects back on the first conference. "The energy and musicality at that conference was outstanding, and we represented a vast range of experience and knowledge. From individuals who just love to sing, to very long-standing members of choirs, to madrichim (leaders) from RSY-Netzer, to rabbis, to music directors – the list was endless, and the sound we made together was incredible."
In addition to his concert, Taubman will also be involved with programming at the conference including a Kabbalat Shabbat, Friday night dinner.
Tickets for Craig Taubman in concert are £10 for adults, £7 for students and £5 for children (12 & under) and can be obtained here. Tickets for the MRJ Music Conference, which includes admission to the concert, can be obtained here. Space is limited, so don't delay.
For interviews and information about Craig Taubman, please contact Gwendolyn Dreyer at 818.760.1077 or info(at)craignco(dot)com.
For more information about the MRJ Music Conference, please contact Sarita Robinson at sarita.robinson(at)reformjudaism(dot)org(dot)uk or call 07825 777 706.
ABOUT THE MRJ MUSIC CONFERENCE
Come together with musicians and singers from around the world for an energetic, inspiring musical experience. Following resounding success in 2011, the MRJ Music Conference is back and will be in London from the 11th – 14th of July, 2013. Learn from experts in their field through a series of workshops and tefillot, offering the opportunity to learn for new repertoire – both for choirs and individual sh'lichei tzibbur.
ABOUT CRAIG TAUBMAN
Craig Taubman began his career at the tender of age of 15 when he picked up a guitar and began to lead music at Camp Ramah in Ojai, California. His musical styling has made his recordings an integral part of the Jewish community including his top-selling release, Friday Night Live, composed for a special Shabbat service held once a month at Sinai Temple with Rabbi David Wolpe in Los Angeles. His extensive musical catalog consists of over 50 recordings featuring everything from Celebrate: Jewish Lullabies to Rock'n Toontown, featuring backup vocals with Mickey and Minnie. Craig has also enjoyed a successful career in television and film, composing and directing music for the Fox children's series Rimba's Island, the critically acclaimed HBO animated series Happily Ever After and Shari Lewis' PBS series, Charley Horse Pizza. His music has been featured at the Coca Cola Olympic Pavilion in Atlanta as well as in the Paramount Pictures feature film Andre, New Line Cinema's Pinocchio, and Disney's animated short film, Recycle Rex. His songs have been recorded by such respected artists as Chita Rivera and Jennifer Holliday. Craig's sell-out concerts draw thousands of fans at such respected venues as Ravinia in Chicago, Valley Forge in Pennsylvania, Westbury Music Fair in New York, the Greek Theater in Los Angeles and three special performances at the White House.