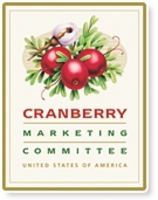 Through clinical studies and other research, we know that cranberries possess unique health benefits.
(Vocus) April 7, 2010
On April 7th – 10th the Cranberry Marketing Committee will be a sponsor of the American College of Sports Medicine's 14th Annual Health & Fitness Summit & Exposition in Austin, TX. The event is expected to attract health professionals from all over the world to meet to hear about new breakthroughs in physical fitness and exercise science. With over 70 breakout sessions and 15 attendee workout sessions scheduled throughout the four day event, attendees are going to need a heart healthy, antioxidant boost filled with unique healthful compounds.
The Cranberry, with an array of health benefits including urinary tract health, heart health, anti-cancer properties and one of the highest antioxidant contents among fruits, will provide all of this and more to the attendees of this high-energy conference.
The ACSM is the largest sports medicine organization in the world with over 30,000 national, international and regional members representing science, medicine, education and sports. The 2010 ACSM Health & Fitness Summit & Exposition is a four day event targeted at health and fitness professionals who want to stay current with today's most applicable and controversial topics in the health and fitness industry. Summit events include guest speakers, breakout sessions, daily workout sessions and a full exhibition experience. This year the ACSM will be unveiling new, indispensable, conference components making it one of the best educational destinations for today's health, fitness and certified professionals.
"Through clinical studies and other research, we know that cranberries possess unique health benefits," explains David Farrimond the CMC's Executive Director, "the most commonly known is the cranberry's ability to maintain a healthy urinary tract by preventing the adhesion of certain bacteria. However, much of the new science that is being conducted indicates that cranberries possess a host of other benefits, such as maintaining heart health(1) and they contain a high level of antioxidants, that would directly appeal to these exercise professionals, nutritionists and physicians. And, we believe that this summit and exposition is a great way to provide this health message to these professionals in a targeted way."
Thrilled to be able to showcase the Cranberry's culinary versatility and unique heath benefits to this audience, the Cranberry Marketing Committee will be present to make sure cranberries are available after each workout session and also on a daily basis within the exhibition hall. Each day the CMC will be sampling different mixed-on-site juice combinations using the most benefit-rich cranberry product, 100% cranberry juice, in combination with various other 100% juices. The CMC will provide attendees the chance to try a flavor rich, antioxidant packed twist with combinations like cranberry-mango, in hopes of leaving these professionals with an eye-opening taste experience.
For additional information, please contact Toby Stapleton at 508-291-1510
(1) "Regulation of Vascular Endothelial Function by Procyanidin-Rich Foods and Beverages", Caton, Paul, et. al, Journal of Agricultural and Food Chemistry, January 28th, 2010.
###