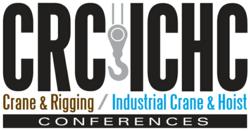 According to Darnell, there are some common personality types you're likely to meet on the job or at a crane and rigging conference
(PRWEB) May 01, 2013
Brent Darnell, a mechanical engineer turned leading authority on emotional intelligence (EI), has pioneered the use of EI in the construction industry. Since 2000, he has helped improve the social competence and leadership skills of thousands of people in more than 70 companies around the world. His books, The People Profit Connection and Tough Guy series are written specifically for the construction industry and have been instrumental in teaching technical people to improve their soft skills.
According to Darnell, there are some common personality types you're likely to meet on the job or at a crane and rigging conference.
Here's his Top 6 List. (Learn more about Brent Darnell at http://www.brentdarnell.com or check out [http://www.change-u.com to evaluate your own emotional intelligence.)
1. The Alpha Male. You know these guys. They don't listen, don't ask for opinions or input from others. They take charge, take over, and can be abrasive.
2. The Self Sacrificer. Safety people, this can be you. For the sake of safety, these managers often put other people's needs ahead of their own.
3. The Puppet Master. This perfectionist tries to control too many things, which often leads to conflict. Remember, you can be right or you can be happy.
4. The Ticking Time Bomb. Angry, frustrated, and impatient. You know who you are. And you are an accident waiting to happen.
5. Burnout. This person is stressed out to the max, which is starting to negatively affect life and work. This person is a big contributor to safety issues.
6. Chaos, Reactive Manager. Failing to be pro-active, these managers operate in a state of chaos. They are always behind schedule.
If you are one of these six people or you work with at least one of them, you should register now to attend the CRC/ICHC Crane & Rigging and Industrial Crane & Hoist Conferences. Visit http://www.craneandriggingconference.com for information.
About Maximum Capacity Media
Maximum Capacity Media is publisher of Crane & Rigging Hot Line, Lift and Access, Industrial Lift & Hoist, and Lift & Hoist International. It also produces CRC/ICHC, Lift and Access Showcase & Symposium, The Crane Operator Rodeo, and other industry events.