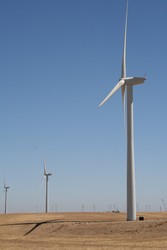 San Leandro, CA (Vocus) October 29, 2010
Bigge Crane and Rigging is expanding its crane rental fleet, adding the Liebherr LR 1600/2 crawler crane and the Grove RT9130E rough terrain crane. Several of each model are available for both nationwide bare rental and operated and maintained rental.
The Liebherr LR1600/2 is the newest and also among the largest crawler cranes in Bigge's fleet at 660 tons. Ideal for wind turbine erection, this is the best machine on the market for erecting most nacelles on 100 meter towers. It is equipped with 108 meters (354 feet) of boom allowing it to lift up to 93 tons at an 18 meter (59 foot) radius.
The greatest advantage of the LR1600 is that it is able to achieve these capacities without the need for a back mast. This provides end users with faster turnaround times and lowered transportation costs when moving the machine to/from and on job sites. Equipped with 2.0 meter tracks, the LR1600 has superior traction and ground bearing pressures when compared to competitor cranes.
The Grove RT9130E is a 130 ton capacity rough terrain crane ideal for work at refineries as well as for general civil and industrial construction projects. The 9130 has a reach well over 200 feet, with attachments, the longest reach of any rough terrain crane. Its maximum capacity of 130 tons is also best in class. This crane is ideal for setting cages, tailing vessels, and work on wind farms.
ABOUT BIGGE CRANE
Bigge has one of the largest, newest and most diverse crane rental fleets in the U.S. All cranes are available on a bare rent basis nationwide, or an operated & maintained basis west of the Rockies. For more information about the Liebherr LR1600/2 or any crane in our fleet, please call Joe Nelms at (510) 638-8100 or visit us on the web at http://www.bigge.com.
# # #