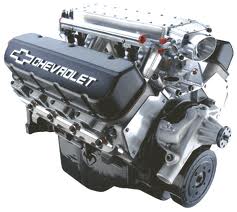 A complete line of Ford, Chevrolet, Dodge and Jeep crate engines are now offered for online and offline purchase.
San Francisco, California (PRWEB) December 02, 2012
The Crate Engines company has announced the launch of its new website at http://www.crateengines.co. This new website is an extension of its offline business to help provide crate engines for sale online. A complete line of Ford, Chevrolet, Dodge and Jeep crate engines are now offered for online and offline purchase from this engine retailer.
A crate engine is one of the alternatives that engine buyers have to replace a motor in a car, truck or SUV. The concept of these engines is to provide a newly rebuilt engine that is packaged in a crate for shipment. These engines can be installed much faster compared to those that require special handling or configurations for vehicle start up.
The new website launch of this company is one way that it has expanded its business operations in the past year. As an offline company, the Crate Engines company has successfully distributed its line of engines inside of the U.S. and Canada. By launching the new website online, all 50 U.S. states are expected to receive engines faster.
One way that this retailer has expanded its customer assurance levels is by adding new warranties to the engines that are now offered. A traditional warranty from a used engine retailer could be less than one month in length. Buyers that purchase engines for installation in third party vehicles often require more assurance for the engine installation.
The CrateEngines.co company is now providing warranties that extend for a period of 36 months. This new time period is designed to help engine buyers receive full warranty coverage if an issue with the labor or OEM parts is found to be from the build or natural wear and tear.
The Crate Engines company has added an experienced freight team to handle all requests for engines. This talented team now has the capability to ship engines that are ordered online and offline on the same day that customers request shipment. This new freight policy is expected to eliminate delays that can be common when engines are sent from one state to another.
Engine buyers that purchase crate engines for sale offline could benefit from the launch of the CrateEngines.co website. The complete inventory lineup is now available online for immediate
purchase at http://www.crateengines.co/blog.
About Crate Engines Company
The Crate Engines Company has built its reputation selling some of the best built engines that are used for a new vehicle, used vehicle and project vehicle replacements. The lower than standard pricing and the generous warranties that are offered by this company help buyers to be reassured when purchasing replacement motors. The Crate Engines Company launched its website online in 2012 and has made its entire line of engines available for immediate sale. Top engines from Ford, Chevrolet, Dodge, Jeep and other manufacturers are represented in the company inventory.