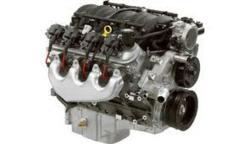 New pricing for additional motors is now in the planning stages to help test the price points that are applicable to new or late model editions.
Beaumont, Texas (PRWEB) January 17, 2013
Motor replacements are one of the issues that owners of used vehicles can go through. Finding a source for reliable replacements can delay the installation process. The CrateEnginesforSale.com company is now dyno testing all crate engines before these are sold to customers. More information can now be found online at http://crateenginesforsale.com.
This new type of digital testing makes use of a dynamometer to provide calibration and measurement reports. These are now used as the final checklist of quality before shipment is made to customers.
The cost of replacing motors in cars, pickup trucks and SUVs can be one of the factors considered before an installation decision is made. An owner of a new vehicle usually has the warranty protection provided by the manufacturer. Preowned vehicle owners and project car builders typically search the secondary market for a low cost motor replacement.
One of the drawbacks of this scenario is the higher mileage units that exist for sale. The new dyno tested engines now available exist to provide a respectable replacement that is guaranteed for quality and performance.
A new process of delivering price quotations is now in use online and offline. The price distribution system has recently been upgraded to allow web-only quotes. These quotes are now sent out through an online interface that is built for customer use. A person performing price comparisons online before a purchase is made can now use this expedited way to receive a total price. The company toll free number remains available for telephone quotes that are provided by engine specialists.
Part of the recent company expansions has lead to different pricing programs to help meet the demands of customers. The Ford Motor Company crated motors that are housed in the company inventory were selected for a recent price reduction. The success of this drop in price has made it possible for these sales incentives to be offered for other brands now in stock.
New pricing for additional motors is now in the planning stages to help test the price points that are applicable to new or late model editions. The announcement for the recent Ford drop can be referenced in the news release at http://www.prweb.com/releases/ford-crate-engines/crate-engines-for-sale/prweb10215741.htm.
About Crate Engines for Sale Co.
The Crate Engines for Sale Co. has been operating for decades by selling directly to the trade industry as one of the leaders in the rebuilt engines industry. The 2012 website relaunch that has recently taken place has made it possible for faster online searches for all makes and models. The company inventory now holds Chevy, GMC, Toyota, Honda, Ford, Plymouth and other automaker motors. The Crate Engines for Sale Co. is now one of the largest suppliers of drop in ready motors in North America. A team of specialists combined with reduced MSRP pricing for some brands has helped this company build its retailer reputation.