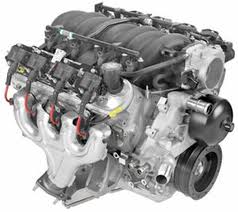 These are now marked with reduced pricing to assure buyers can receive access to lowered prices.
San Antonio, Texas (PRWEB) June 08, 2013
Owners of GMC trucks depend on fuel economy and engine durability during vehicle operation. Because replacing a high mileage motor can be expensive, one company now selling GMC engines is helping truck owners by reducing costs of replacements. The CrateEnginesforSale.com company has now added crate GMC CK pickup engines for sale online. These are now marked with reduced pricing to assure buyers can receive access to lowered prices. These reconditioned engines are General Motors builds restored to a like new condition at http://www.crateenginesforsale.com/gmc/gmc-ck-pickup-57l-crate-engines.
The 350 V8 engine block has been one of the most used in the history of General Motors pickup truck production. The 5.7 displacement is currently the largest motor using the 350 base that started the small block production run. The CK truck series, Silverado and other GM produced vehicles have relied upon the larger V8 engines to extend power and performance to buyers of trucks.
The reconditioned 5.7 addition motors added for online sale now include 36 months in a warranty protection policy. These reduced priced motors are included with this protection apart from the internal testing that is performed after each engine is reconstructed.
The rebuilding of General Motors engines is one area of the CrateEnginesforSale.com company. Motors from Ford, Dodge, Plymouth and Isuzu are included in the production schedule of engines rebuilt on a monthly basis. Recent upgrades to the engine rebuilding facility used by this company have increased the results of testing for each finished engine. The use of dyno testing equipment serves as the main testing method after engines are reconstructed.
These diagnostic tests prove each rebuilt conforms to the original specs that are expected by installers and users of reconditioned engines. These tests are applied with all inventory that is listed for sale and shipped to U.S. destinations.
The inclusion of the 5.7 engine base is now in line with the recent introduction of the 5.3 smaller V8 Vortec engine included during the second quarter of this year. Each of these engines now provide the range of truck engine installations that can be challenging to find in some parts of the country. The news launched online at http://www.prweb.com/releases/53-vortec-crate-engines/crate-motors-sale/prweb10707348.htm provided information about this 5.3 engine and future plans for the series online. Other engine types in the GM family are expected to be brought into the company for rebuilding purposes later this year.
About CrateEnginesforSale.com
The CrateEnginesforSale.com company rebuilds engines for most domestic vehicles to provide easy replacement options for owners of vehicles, mechanics and protect car builders. This company attached its low pricing to each engine built and offers complete warranty protection for each purchase engine. The data published on the company website can be used as an informational resource for crate engines online. The CrateEnginesforSale.com company quote system published on each website page simplifies the price generation process in the U.S. Through same day engine order processing and other policies, this company has expanded the numbers of engine orders received in 2013.