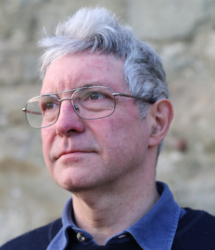 I believe the cost of petrol is the biggest issue facing rural business owners and their staff at the moment.
- Chris Stanbury
(PRWEB UK) 11 April 2012
In an interview on BBC Radio Wiltshire, Managing Director of Cravenplan Web Design, Chris Stanbury, highlighted high petrol prices as the most serious issue facing rural businesses today – not internet speeds.
Mr. Stanbury, speaking live from Cravenplan's Swallowcliffe offices on April 3rd, highlighted the impact of the impending petrol crisis on a situation that is already costing employees of rural companies hundreds of pounds a year.
"There are a plenty of advantages to operating a company in a rural area – we work in a peaceful environment, away from the noise and distractions of the city, and the parking is free as well!
"I believe the cost of petrol is the biggest issue facing rural business owners and their staff at the moment. Employees who commute to a rural office, particularly those travelling half an hour or more every day, incur considerable fuel expenses each week. Our own staff are well paid but for many businesses, especially those with part time staff, fuel costs can equal the pay the member of staff is receiving, meaning they are working for free!"
In March, Environment Secretary Caroline Spelman announced that rural businesses would benefit from a £60m grant, after awareness was raised of poor broadband speeds throughout the countryside. Mr. Stanbury responded to this development.
"Faster broadband would clearly be a good thing, particularly when viewing video content, but the fact is that this is a relatively minor issue for businesses when compared with the current cost of petrol. Most essential business use of the Internet is limited to text and picture content. When Web sites have been created efficiently with properly optimised images they should download quickly, even over a modem. There is no excuse for sloppiness - bloated Web sites have no more place now than they did when modems were the norm."
Cravenplan have specialised in working with the internet for over sixteen years, providing web design and search engine optimisation services. For more information on Cravenplan and the work they do, or to contact Mr. Stanbury to discuss his views on the issues facing rural businesses, you can contact Cravenplan on 01747 858 000, visit the website at http://www.cravenplan.co.uk, or come along to one of the company's free seminars on running a business online.