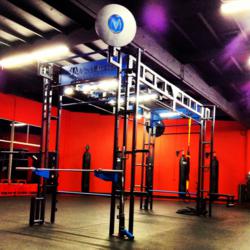 The MoveStrong FTS has vaulted Crave Personal Training's facility into one of the elite and state-of-the-art studios in Southern California"
Huntington Beach, California (PRWEB) April 15, 2013
Crave Personal Training, the newest Huntington Beach personal training studio, has announced its grand opening for Saturday, April 20th, 2013. The event is scheduled from 10am-1pm and will be preceded by a 9am group training workout available to everyone at no cost.
All in attendance will have the opportunity to receive discounts for local health and beauty businesses, enjoy the music of a local DJ and take part in free drawings. The event will also kick-off the inaugural 60-day Summer Slim Down Challenge, a point based fitness competition awarding the winner with $500 in free training.
Crave Personal Training offers private and semi-private personal training, CraveFit Boot Camps, group Kickboxing sessions and nutrition guidance. The Huntington Beach training studio is the only Orange County facility equipped with a MoveStrong FTS.
Taryn Peters, Owner and Head Trainer at Crave, says of the MoveStrong FTS, "I love that, as a trainer, I have such a versatile piece of training equipment to structure my workouts around but my clients are the one who are really excited. They ask me every day if we are going to workout on the Movestrong because they get a killer workout and have a great time using it. It's like a jungle gym for adults with unlimited exercise combinations."