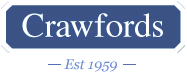 Crawfords Accountants Launches Account Health Check Service for Solicitors
(PRWEB) June 19, 2014
Manchester accountancy firm Crawfords has launched a new service designed to help solicitors comply with the Solicitors Regulation Authority (SRA) rules.
The firm launched the service after it was announced that the SRA anticipate removing the obligation to audit the accounts of solicitors who are responsible for looking after client money.
The SRA believe that eliminating the obligatory annual audit will remove unnecessary burdens and provide flexibility of approach to allow solicitors to deliver improved financial management. The changes will affect around 9,000 firms of solicitors.
Whilst solicitors are no longer required to be audited by the SRA, nor submit an annual accountant's report to them, concerns have been raised about the risks involved in these changes. A spokesperson for Crawfords Accountants Tony Wacks said: "With such complex rules in place it is only natural that errors will be made and it's important that solicitors don't sit back on their laurels now an external audit is no longer a requirement."
Crawfords are now providing solicitors accountancy and business solutions service, including offering a client account health check and advice on company incorporation. Crawfords itself has a number of years experience in preparing for and managing the Solicitors Regulation Authority Audit, and is therefore well-positioned to help solicitors who may have concerns about being left to manage the process themselves.
Tony Wacks added: "While the official external audit is no longer a requirement, solicitors still have an obligation to stay fully compliant with the SRA rules and it is the COFA who now has that and must himself submit an Annual Compliance Return to the SRA."
About Crawfords Accountants
Based in Salford, Greater Manchester, Crawfords Accountants was established in 1959 and is one of the oldest independent accounting firms in the North West. They offer a number of specialist accounting services, including business planning, tax advice, auditing and commercial fraud.
Media Contact Details-
Name: Daniel Prais
Company: Crawfords Accountants Manchester
Phone No.: 0161 828 1000
Email: info(at)crawfordsaccountants(dot)co(dot)uk
Address: Stanton House,
41 Blackfriars Road,
Salford,
City: Manchester
County: Greater Manchester
Postcode: M3 7DB
Country: UK
Social Presence-
Twitter: https://twitter.com/crawfordsacc
Facebook: https://www.facebook.com/crawfordsaccountantsmanchester