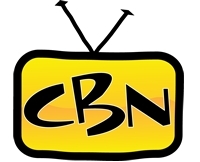 CrazyBidNow.com is the Next-Gen of online penny auctions, that offers consumers everything they want
Reno, Nevada (Vocus) February 18, 2010
February 15th was the launch of CrazyBidNow.com, and customers are getting incredible deals on brand name HDTV's, laptops, Ipods, Playstations, cameras and more. CrazyBidNow.com is the "Next-Gen" of online penny auctions and is a fun way for shoppers to find those name brand electronics, computers and jewelry all for pennies on the dollar.
Auction winners got bargains such as: Playstation 3 ($350.00 retail value) sold for $1.38; Toshiba Satellite T135 laptop computer ($699.00 retail value) sold for $2.59; Sony Bravia 52" LCD HDTV ($1,999.00 retail value) sold for 86 cents; Nintendo Wii ($189.00 retail value) sold for $1.02; Amazon Kindle ($489.00 retail value) sold for 79 cents; and a Sony PSP Go ($279.00 retail value) sold for 9 cents.
CrazyBidNow.com is more than a shopper's dream; it is the latest in online auctions. Imagine combining an online auction format (like eBay) with a live network broadcast (like HSN or like QVC), include the latest consumer electronics at massive discounts and you have CrazyBidNow.com.
Shoppers find that CrazyBidNow.com is easy to use, has great deals and several advantages: First, brand name products are offered in penny auctions, where prices start at a penny and each bid increases the price by one cent. Second, CrazyBidNow.com has live on-camera hosts showcasing and explaining the benefits of each of the products. Finally, CrazyBidNow.com actually has a new product give-away every hour.
This allows the consumer shopping experience to be fun, competitive and informative.
"CrazyBidNow.com is the Next-Gen of online penny auctions, that offers consumers everything they want," states Steve Caudle, CIO and Founder. "Because CrazyBidNow.com has live-hosts with product information, a user-friendly platform, great entertainment values and remarkable deals, our customer response has been uncanny."
To register for auctions, a person must sign up for an account and buy a bid package. At registration, each user gets three free bids. Once a consumer has an account and bid package, they can start bidding on products and the fun begins. The bidder who wins the penny auction can get up to 65% to 90% off retail prices on highly-sought-after name-brand merchandise, such as: HDTV's, laptops, consumer electronics, designer products, jewelry, sports items, home goods and more.
The CrazyBidNow.com site also features a "Buy It Now" feature, which will let consumers who lack the time to bid, directly purchase merchandise at a significantly reduced rate.
"For those who want the name brand electronics at incredible prices, CrazyBidNow.com is the place to find them," states CEO Michael Parness, best-selling author and featured on MSNBC. "CrazyBidNow.com delivers a new standard for online penny auctions in an exciting way."
For more information visit http://www.CrazyBidNow.com
For media or interviews:
Michael Parness, CEO
917 549 7727
mwparness(at)gmail(dot)com
Disclaimer: CrazyBidNow.com is a Service of CBN, Inc @2009, for further Terms and Conditions see CrazyBidNow.com, all rights reserved.
# # #