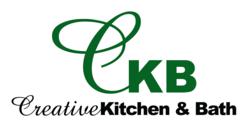 Creative Kitchen & Bath is the perfect choice for any home remodeling job in the St. Louis area.
St. Louis, MO (PRWEB) May 01, 2013
Creative Kitchen & Bath, the leading full service St. Louis home remodeling company, is now showcasing photos of their St. Louis kitchen design projects on Houzz.com. The photos allow Creative Kitchen & Bath to display some of their most inspired, well-constructed and innovative home remodeling work.
Creative Kitchen & Bath is the perfect choice for any home remodeling job in the St. Louis area. They have years of experience working with a great reputation behind them. Those considering a new St. Louis bathroom remodeling project or those thinking about redesigning their kitchen should take a look at the new photos featured on Houzz.com. These photos give customers a great sense of the work that they pride themselves in each and every day.
These new featured photos showcase the ability of Creative Kitchen & Bath to turn a house into a home. A home is a place where memories are made. From move in day to the many years to come, memories revolve around that kitchen counter and in the open spaces where loved ones gather. Everyone should have the home that they have always dreamed of, a home they want to build memories around.
"Having our St. Louis kitchen remodeling photos featured on Houzz allows homeowners to see the quality of our work and get ideas for a remodel in the future," says Jim Hubbard, owner of Creative Kitchen & Bath. "We are excited to have the opportunity to showcase our projects to the Houzz.com audience. We would like to be sure people see us as a resource for their St. Louis home improvement needs as well as a leader in the industry with our custom work, ideas and service."
Houzz is an online platform for home remodeling and design. They provide their visitors with everything needed to improve their homes from beginning to end. Houzz features projects from renovating a small room to building an entire custom home. Their site connects millions of homeowners, design aficionados and home improvement specialists from around the globe.
Visit the Creative Kitchen & Bath features photos on Houzz.com here: houzz.com/pro/remodelingexperts/remodeling-and-painting-experts-inc
About Creative Kitchen & Bath:
Creative Kitchen and Bath is the premier St. Louis remodeling company with over 42 years of combined experience in the kitchen and bath remodeling industry. They provide custom to standard cabinets, countertops and fixtures to the St. Louis area. Creative Kitchen & Bath prides themselves in delivering careful planning, quality of product and installation, with the commitment of personal attention to their customers.
For additional information or if you are interested in booking an appointment, please visit creativekitchenstl.com or call (314) 821-2338.