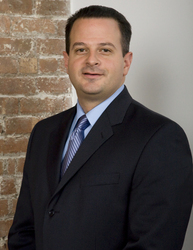 24 Seven continues to command market share by making efficient, targeted decisions on resources that service hiring hotspots during an otherwise sluggish climate
New York, NY (PRWEB) January 29, 2009
24 Seven Inc., a global creative talent recruiting agency, announces the promotion of the company's former west coast vice president of operations, Anthony Donnarumma, to chief financial officer. Donnarumma takes on his new role at 24 Seven as the company retrenches to boost freelance talent contracts during full-time labor cutbacks in the fashion, retail, marketing, advertising and creative sectors . Headquartered in New York, the premier creative talent placement agency also has offices in Santa Monica, Downtown Los Angeles, Newport Beach, Seattle, San Francisco and London.
As chief financial officer, Donnarumma will be responsible for 24 Seven's strategic business and financial planning processes, planning financial goals to support business operations and managing finances for the organization's global operations.
Donnarumma recently joined 24 Seven after the company's merger with The Gromwell Group, where he served as chief operating officer and chief financial officer. His previous experience in finance and operations includes management positions with Deloitte and Touche and Starpoint Solutions, LLC.
24 Seven CEO Celeste Gudas says Donnarummas appointment will strengthen the company's continued growth despite challenging market trends. "24 Seven continues to command market share by making efficient, targeted decisions on resources that service hiring hotspots during an otherwise sluggish climate," says Gudas. "Anthony is expert at running conservative operations while taking advantage of opportunities that still exist in a lean environment."
To best prepare clients for workforce management during an economic downturm, 24 Seven recruiters apply their respective industry expertise to save time, effort and money in the search process. Recruiters pre-screen candidates with in-depth interviews, portfolio assessments and reference checks. Through its online gateway, http://www.24SevenTalent.com, 24 Seven offers creative talent access to a variety of career enhancement services, such as specialized training, educational seminars, industry news and events, and discounts for career and personal services.
About 24 Seven
Since 2000, 24 Seven has matched top creative talent with the biggest names in the fashion, beauty, retail, marketing, advertising, home furnishings and entertainment industries. With locations in New York, Los Angeles, San Francisco, Seattle, Orange County and London, the company is a global clearinghouse for recruitment and workforce strategy among the most successful hiring managers. A certified Women's Business Enterprise, 24 Seven is the recipient of the prestigious Ernst & Young 2007 Entrepreneur of the Year Award in the Business Services category in the Metropolitan New York area. For more information about 24 Seven, visit http://www.24seveninc.com.
###