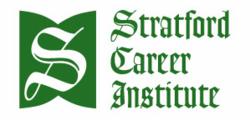 "It forces the student to really focus on each particular component of creative writing in a very detailed and enhanced manner."
(PRWEB) May 27, 2012
Distance learning school Stratford Career Institute is now offering a revised home study Creative Writing course. The newly revamped curriculum has been modified to infuse a more direct and modern approach regarding the creation, writing, and editing of short stories.
"We felt concentrating on the short story was a practical decision for a self-paced creative writing course," said Dr. Claude Major, Director of Education for Stratford Career Institute. "It forces the student to really focus on each particular component of creative writing in a very detailed and enhanced manner," he added.
Stratford's Creative Writing course is broken down into six primary modules: An Introduction to Creative Writing; Characters and Point of View; Plot; Beginnings, Middles, Ends; Scene and Structure; Theme and Strategy.
Each module is designed to help students learn the fundamental components involved in professional creative writing as well as correctly facilitate a student's own written works. Students are required to take both multiple-choice exams as well as submit detailed writing assignments as outlined in the Student Assignment Booklet.
Overall, Stratford says that students will gain a more thorough understanding of both the creative and technical aspects involved in a career in creative writing.
Individuals interested in learning more about the Stratford Career Institute's Creative Writing course can request a free career information packet by calling 1-800-363-0058 ext 9980 or by visiting the school's website scitraining.com.
Similar to Stratford's popular high school diploma program, the Creative Writing course is completed through guided, independent study. Students complete lessons at home on their own time, and submit exams online, through the mail, or in combination. Instructors are available via e-mail and toll-free phone and students have access to an online student center.
About Stratford Career Institute
Stratford Career Institute is a distance learning correspondence school that employs a distinct educational training method allowing students to complete their studies and earn their career diploma at home rather than spending hours in a classroom. Contemporary online tools combined with traditional correspondence education give students the flexibility to study when it is convenient for them.
Stratford Career Institute offers more than 60 distance learning courses in a variety of contemporary career fields.