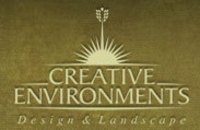 We are proud to have been chosen to design and install the field for the Arizona Rattlers
Chandler, AZ (PRWEB) May 14, 2008
Phoenix based Creative Environments Design & Landscape, the #1 Landscape Design / Build Company for phoenix landscape design, was chosen by the Arizona Rattlers to install their new practice field.
Creative Environments created an arena football field for the Arizona Rattlers. The Rattlers had an aggressive timetable for the design and installation of the turf for the field before they started training camp. They also needed turf that would stand up to the rigorous demands of training camp. Creative Environments was chosen because of their ability to provide a superior product and meet this aggressive schedule.
"We moved into our facility 48 hours before we started training camp," said Rattlers President Blake Edwards. "Creative Environments stepped up big for us, and were able to convert a baseball infield into a regulation-sized Arena Football field in days, not weeks. Our players love the new field, and we would definitely recommend Creative Environments for any project, big or small."
"We are proud to have been chosen to design and install the field for the Arizona Rattlers," said John Waters, Principal of Creative Environments. "As with all of our clients, we listened to their unique needs and developed a professional landscape design to achieve their objectives within a short timeline. We are thrilled that they have found it to be such a great addition to their facility."
To learn more about Creative Environments phoenix landscape design services call (480) 458-4100 or visit CreativeEnvironments.com to view a large portfolio of custom landscape designs and to request a quote online.
About the Rattlers:
The 2008 Arizona Rattlers have guaranteed their season ticket holders a trip to the playoffs. Season tickets, group tickets and premium single game tickets can be purchased by calling the Rattlers ticket hotline at 602-514-TDTD. Single game tickets are now on sale at the USAirways box office and all Ticketmaster locations. More information is available at AZRattlers.com.
About Creative Environments:
Creative Environments Design & Landscape, an industry leader since 1950, is the largest and most respected landscape design company in Arizona. We continue to win local and national awards from industry peers, as well as receive the honor of #1 Landscape Design / Build Company, as voted by the residents of the Phoenix-metro area.
Although unique and functional design is our passion, outstanding customer service is our number one priority. Our talented Landscape Design Consultants will listen to you and then they will use their expertise to develop an architectural-quality landscape design plan that will create the outdoor living space of your dreams.
With our specialized landscape construction crews and a fully-staffed customer care department, you can rest assured that your outdoor living environment will be installed correctly and on time.
Creative Environments can be found on the web at Creative Environments.com
# # #