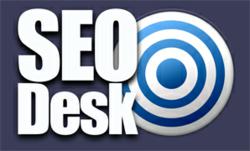 Epsom (PRWEB UK) 24 April 2013
Dorking-based interior design and creative conversion company Creative Space are proud to announce the launch of their new website. The site has been extensively prepared to provide complete coverage of the comprehensive beginning-to-end service the firm provides and has been optimised for smartphone, tablet and desktop use. The company have always been at the cutting edge when it comes to design and construction and are now proud to have a website that does too.
The launch of their new website comes at a time when the company have been providing greater support than ever before with respect to loft and garage conversions. Creative Space have been operating for 18 years and their year-end figures indicate that home conversions continue to rise. The current economic situation has no doubt played a part in this trend but the benefits of staying where people and families are settled are another big factor for this trend.
Creative Space can provide conversion support from the initial planning stages, including applying for permission from local councils all the way through to cleaning up after another successful job. The company works closely with many suppliers and firms in the local area and provides a strong builders Epsom and builders Kingston experience for all home owners.
The launch of the new website which has been optimised for smartphone and tablet use makes it easier than ever before for customers to contact the firm, obtain free quotes, view the conversion options available and to stay on top of all projects.
After improving their own website space, Creative Space are keen to help home-owners make more of their own living space.
About Creative Space:
With 18 years' experience in the interior design and conversion industry, Creative Space are perfectly positioned to provide support and assistance with the current trend of extending properties. Making the most of what people have available to them is important in the modern era, and the fully trained and experienced team at Creative Space have the skill and knowledge to bring every project through from start to end.